North Korea demanded that the United States cease joint exercises with members of the South Korean army on the Korean Peninsula. It is reported by TASS with reference to the central newspaper of the DPRK "Nodon Sinmun".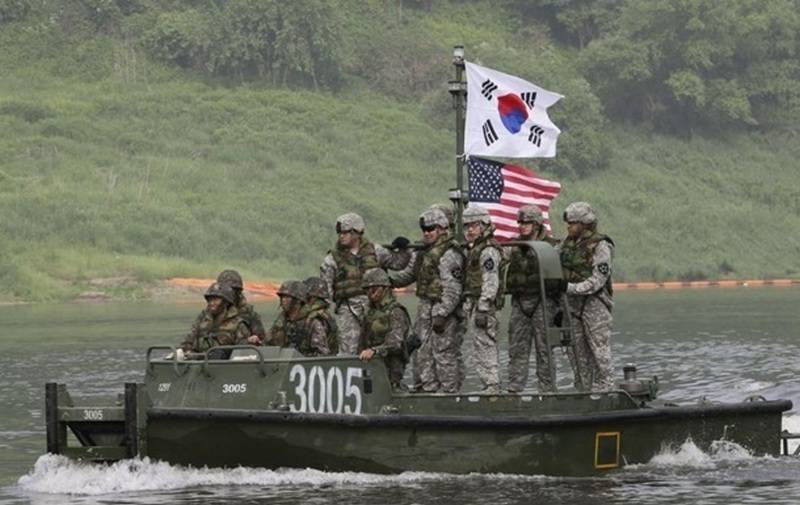 As stated in Pyongyang, earlier during the talks the leaders of North and South Korea were promised that in order to advance in the process of negotiations on a peaceful settlement on the Korean Peninsula, all military exercises involving external forces should be stopped. In addition, North Korea demanded that South refuse deliveries
weapons
foreign production, completely stopping deliveries from abroad of military equipment, including strategic armament.
According to Pyongyang, the ongoing exercises of the armed forces of South Korea together with the army and
fleet
The United States is a provocation aimed at disrupting the peace initiatives of both states of the Korean Peninsula.
No sincere negotiations can be held, let alone improved inter-Korean relations, as long as the sounds of guns and cannons remain loud and the danger of war remains.
- stated in the DPRK
US and South Korean military maneuvers were resumed in November 2018 after a six-month break. As stated in Seoul, the exercises are conducted as part of the South Korean program for the exchange of experience between the marine units of the two countries.