The Iranian Navy began preparations for conducting exercises with the Russian Navy in the Caspian Sea. On joint naval exercises said the commander of the Iranian Navy, Rear Admiral Hossein Hanzadi, the Iranian news agency reports
Learn More
.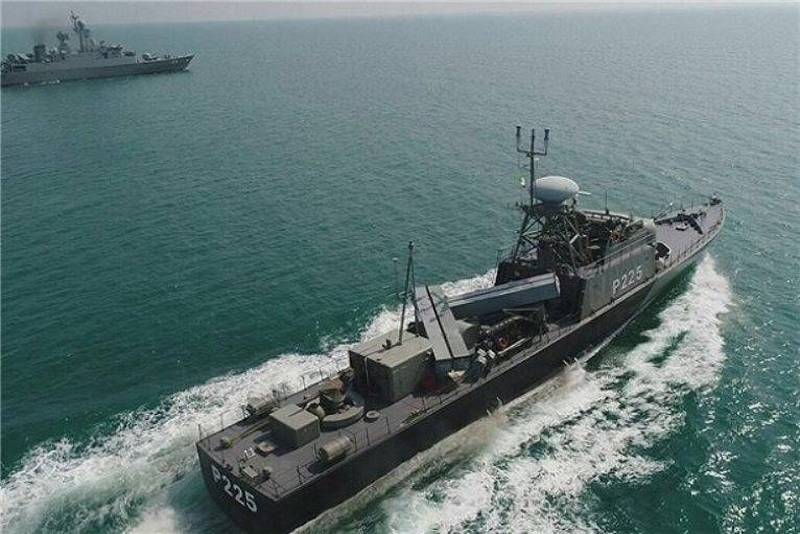 According to the statement of the Iranian Navy Commander, joint naval exercises of the Iranian and Russian Navy ships will to a greater extent contribute to raising the level of strategic and tactical cooperation between countries at sea. The exercise program is scheduled for tactical, rescue and anti-piracy joint exercises. In this case, the admiral did not give the exact date of the exercises, but said that they will be held in the "near future".
Joint exercises of the Russian Navy and Iran are held regularly. In different years, from three to five ships took part in maneuvers from the Iranian side. Autumn 2015 to the Caspian base
flotilla
Three ships of the Iranian Navy arrived on a visit. The group included rocket ships Joshan and Peykan and the latest Iranian-made destroyer Damavand. At the same time, the Iranian destroyer was not able to visit the port of Astrakhan, as it did not pass through the draft.
In the summer of 2017, the flagship of the Iranian Caspian flotilla, the destroyer Damavand, the Peykan missile ships, Guay-class patrol boats with artillery units, as well as high-speed patrol boats arrived to the Russian coast.