The Russian Defense Ministry decided to upgrade the Be-12 amphibious Chaika this year. It is reported by the press service of the Russian military.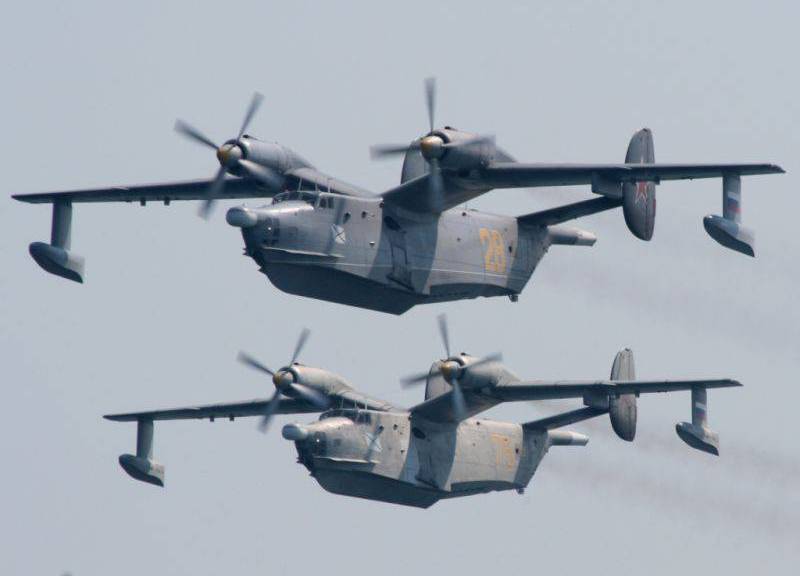 As explained in the Ministry of Defense, during the modernization of the aircraft will receive a fundamentally new search and targeting system and modern weapons. On the Be-12, all three complexes for obtaining intelligence information about enemy submarines will be radically updated: sonar, radar and magnetically sensitive. In addition, the arsenal of amphibians will replenish with modern anti-submarine torpedoes and depth bombs.
The decision to upgrade the remaining Be-12 "Chaika" fleet was made at the beginning of 2018, at the same time the tactical-technical task and the package of documents needed to start the research and development work on the modernization of anti-submarine aircraft were formed.
Be-12 "Seagull" (according to the NATO codification of Mail) - anti-submarine amphibious aircraft (flying boat). The first flight of this machine took place in 1960, and since 1963 she began to enter service
aviation
Soviet naval
fleet
. From 1960 to 1973, 143 Be-12s were launched. To date, the last six vehicles are part of the 318th Air Regiment of the Black Sea Fleet. In addition, about 10 more amphibious aircraft are stored at the Taganrog aircraft factory and Ostrov airport.
Overall dimensions: aircraft length - 30,1 m, height - 7,4 m, wing span - 30,2 m, wing area - 99 square. m
The power plant - 2TVTV AI-20D power 5180 hp each.
Empty weight - 24 000 kg.
Take-off weight - 36 000 kg.
The mass of fuel - 9 000 kg.
Weight of combat load - 3000 kg.
The maximum flight speed is 550 km / h.
Patrol speed - 320 km / h.
Seaworthiness - 3 points.
The maximum flight range is 4000 km.
Tactical range - 600-650 km (when located in the 3 area of ​​an hour).
Practical ceiling - 12 100 m.
Crew - 4 person.