Under the heading "Weekend Fiction" "Military Review" is an additional version of the power system for sailors and military personnel of the coastal units of the South Korean Navy. It is about entering into the catering system of mobile installations for the preparation of hot food. It is reported that such installations are relevant primarily for the territory of the location of the units of the naval forces - so that the Korean military personnel, without going beyond the limits of this territory, could get "popular food". The logistics service of the Naval Forces of the Republic of Korea found out that lately grilled chicken has become popular among the servicemen.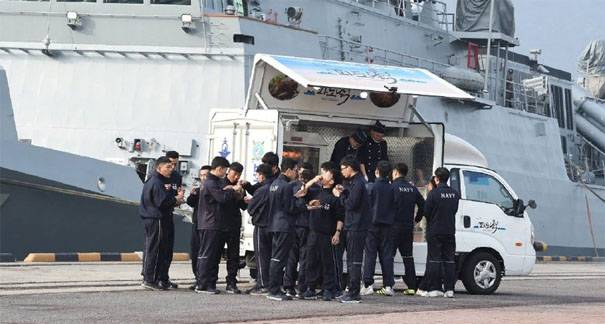 Sailors gave preference to this dish, which has already managed to turn into a kind of fast food. At the same time for the fried chicken, they were forced to go to the usual catering points. The logistics service decided that there was no point in "giving money to civilians", and therefore quickly navigated and purchased mobile units for their own needs: the service is carried out literally from the side of a warship.
As stated in the South Korean press - the popularity is huge, and therefore the costs will quickly pay off. Literally, a van arrives at the battle ship site, which serves the gastronomic needs of Korean sailors. As can be seen from the finished dish in the photo, the staff of the mobile "grill-bars" do not particularly care about the quality of the roast, clearly overexposing. But the "happiness" of Korean sailors does not negate ...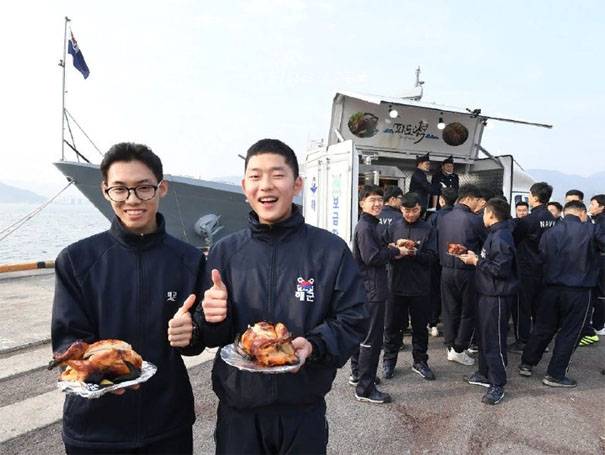 The staff of the grill bars on wheels are also the military personnel of the Republic of Korea Navy: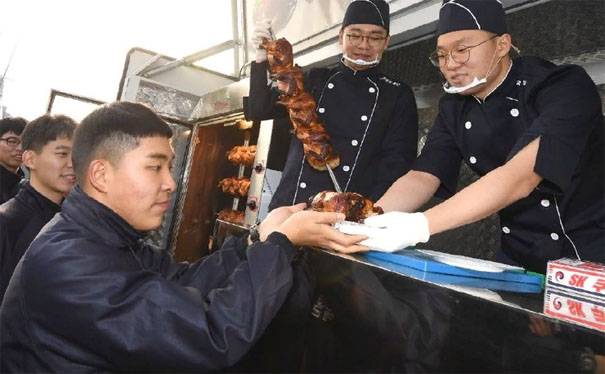 Something similar in terms of serving "extra" gastronomic needs exists in the armies of Canada and the USA.
Consideration is also given to options for expanding the service of ground service personnel - with departure to the places of maneuvers. Such a "field kitchen" of the XXI century.