A few days ago it was reported that several mortar units armed with Hammers had been transferred to the contact line in the Donbas of the Ukrainian Armed Forces. These mortars have repeatedly shown their "special temper", exploding during use, according to some sources, due to poor-quality metal of the trunk.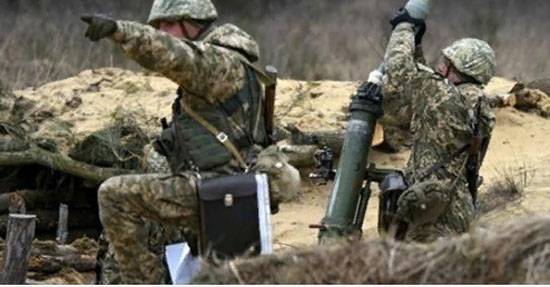 The deputy head of the NM department of the Donetsk People's Republic, Colonel Edward Basurin, reports about another break in the Ukrainian mortar. According to him, in the area of ​​the line of contact when trying to use the "Hammer" killed two Ukrainian soldiers. They were part of the 57 Brigade of the Armed Forces of Ukraine.
It became known that two more Ukrainian soldiers were injured in the explosion of a mortar.
Colonel Basurin notes that the incident with the "Hammer" occurred in the area of ​​the village of Sands.
Officials in the Ukrainian Armed Forces do not confirm information about a mortar bombing in the area of ​​the contact line.
Recall that in Ukraine continues to investigate the fact of the breaks of several mortars "Hammer". At the same time, their use is formally prohibited, but, apparently, the ban on the use of 120-mm "Molotov" in the territory of Donbass does not apply.