The South Korean press said that the Russian Ministry of Defense expressed "discontent" with India's readiness to acquire K-30 Biho self-propelled air defense systems from the Republic of Korea. This is an anti-aircraft complex, which, in addition to 30-mm cannons, has anti-aircraft missile blocks.
KP-SAM Shin-Gung
.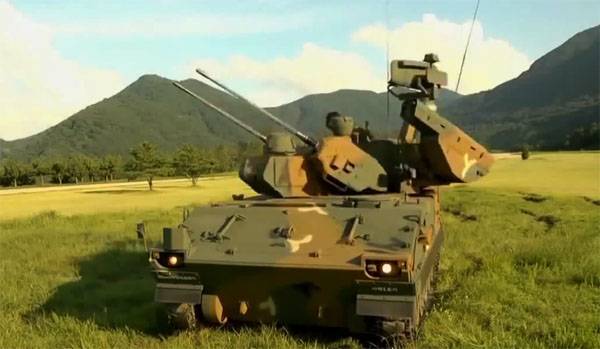 It is argued that India is ready to make a choice in favor of the Korean air defense systems, preferring the Korean K-30 to the Russian Arms.
In the newspaper "The Korea JoongAng Daily" it is stated that the Indian partners rely on Biho after the tests and tests. The same edition claims that the Indian military "impressed with the capabilities of the Korean air defense system", which can move at speeds up to 60 km / h and carry out 1200 rounds per minute from anti-aircraft guns. In India, consider this option as an effective tool in the fight against drones.
From the material in the Korean press:
Moscow is a traditional supplier
weapons
to India — apparently, she set before her Minister of Defense, Sergei Shoigu, the task of publicly expressing her dissatisfaction with the decision on the sidelines of a military conference. In addition, the Russian side stated that the tests were conducted unfairly, and it requires repetition. Following this, a request was sent to the Indian Ministry of Defense to revise the bidding process.
In South Korea, they say that the contract involves the purchase of X-NUMX K-104 Biho systems with command vehicles and ammunition sets by India. In Seoul, called the contract value - up to 30 billion dollars.
It is noted that the Republic of Korea sent a letter to New Delhi in which it calls on India to "finalize the contract".