Last week, Syrian and Turkish non-governmental organizations, mainly opposition-minded to official Damascus,
published
summary of the number of dead civilians in Syria for 2018 year.
According to their information, in just the past year more than 7000 civilians and non-combatants, including at least 1361 women and 1436 children, became victims of the civil war in this Arab country.
Of this number, no less than 417 civilians, including 118 women and 175 children, were killed by coalition forces led by the United States.
Also for the 2018 year, it became known that as a result of executions, as well as attacks and terrorist attacks by Islamic extremists, at least 446 civilians killed by IG militants (banned in the Russian Federation) and 285 civilians killed by jihadists from other groups.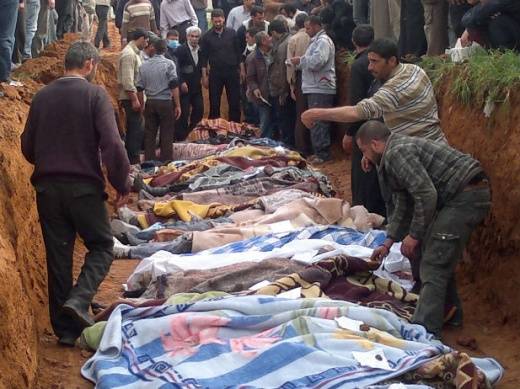 Despite the fact that among the non-governmental organizations that made the assessment, there is such a structure with a very ambiguous and tarnished reputation, like the Syrian Network for Human Rights, a number of experts generally admit that the published data are relatively objective.
It should be recognized that, despite the still very high numbers of victims among various groups of civilians in varying degrees, the past year, primarily due to the successes of the Russian Armed Forces, as well as the forces supporting the legitimate government of B. Assad, became one of the least bloody.
Recall that in total in the civil war in Syria, counting from March 2011 to December 2018, according to the estimates of the above-mentioned non-governmental organizations, more than 220 were killed by thousands of civilians, not counting casualties among official combatants.