The co-chairman of the Belarusian political movement BCD (Belarusian Christian Democracy) Vitaly Rymashevsky in an interview with the Ukrainian "Apostrophe" spoke about his thoughts on the relationship between Moscow and Minsk. BCD is a center-right party without official registration. The party, in particular, stands for depriving the status of the official (second state) Russian language and for abandoning the current flag of the Republic of Belarus in favor of a white-red-white cloth. The movement was founded in the first half of the last century in Western Belarus by Catholic priests.
According to Rymashevsky, "Russia demands Belarus to surrender independence." This is how a representative of the opposition Belarusian party structure understands the meaning of the statement of the Russian authorities about closer integration.
Rymashevsky calls the agreements with Russia on the Union State "traitorous", and the reluctance of Russia to actively subsidize the economy of the Republic of Belarus without integration in the format of the Union State calls it a "challenge for Minsk".
Rymashevsky, in response to a question from Ukrainian journalists about the "main mistake of Lukashenko," said that such a mistake was the initial idea of ​​the president of Belarus "about reanimation of the USSR" and "giving the West a threat."
Rymashevsky:
In Belarus, there are ideologists in every state-owned enterprise, at the university and in the army as political instructors. Through them, ideas of a union with Russia and a single people were carried out. The erosion of economic independence is associated with fatal errors.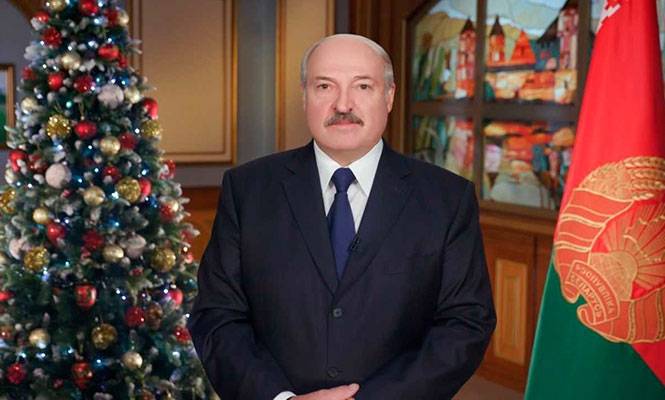 According to the head of the BCD, "Lukashenko understands that he will either be destroyed within the framework of a large state, or made a vassal."
At the same time Rymashevsky argues that in Belarus only 15% of citizens are allegedly speaking for integration with Russia.
We remind that earlier Vladimir Putin and Alexander Lukashenko discussed the issues of closer economic contacts between the countries in the format of a single Union State. One of the claims on the part of Russia to Minsk is the work of Belarusian customs officers, who in Belarus pass European and Ukrainian sanctions goods to Russia.