Il-76 "Candid" transport aircraft [the designation of the machine in the NATO classification] of the Ukrainian Air Force appeared at the site, which is owned by the National Guard Air Force and is located at Salt Lake City International Airport. American edition
The Drive
tried to find out the purpose of this visit - that the plane delivered to the United States. The following reflections are written by Joseph Trevitchik.
On the morning of January 3, for the first time in the United States, one of the five servicemen in the service of the Ukrainian Air Force Il-76 noticed "hunters" following aircraft. He was heading from Ottawa / Macdonald – Cartier International Airport (Eastern Canada) to the west. Then the car landed in Salt Lake City. At the same time, the aircraft was designated as 737 airliner with registration UR-IVK, which formally belonged to the Ukrainian airline DneprAvia. But the fact is that it does not operate any flights to the United States.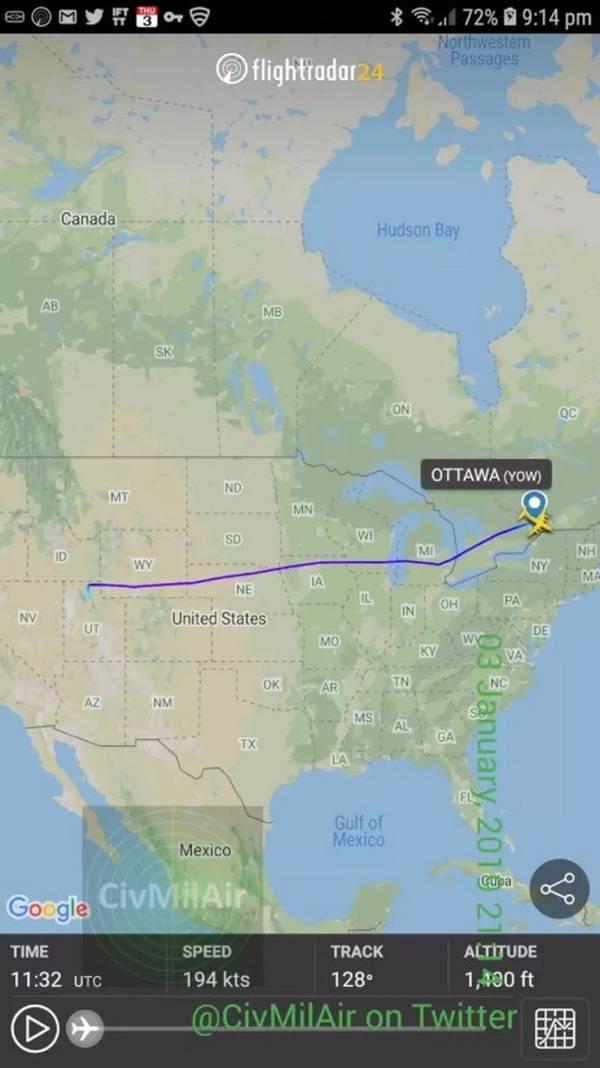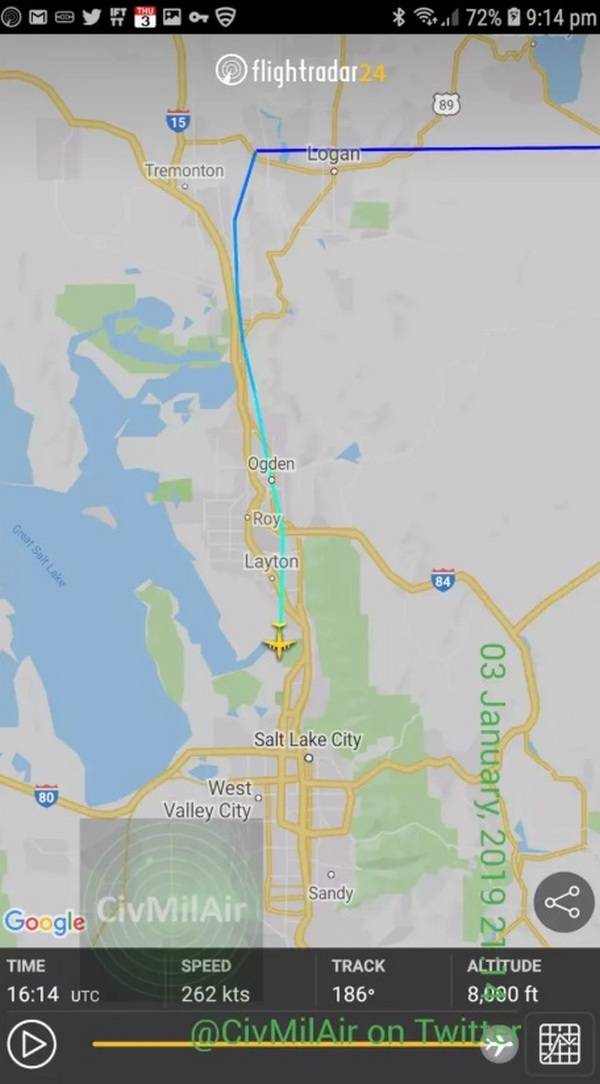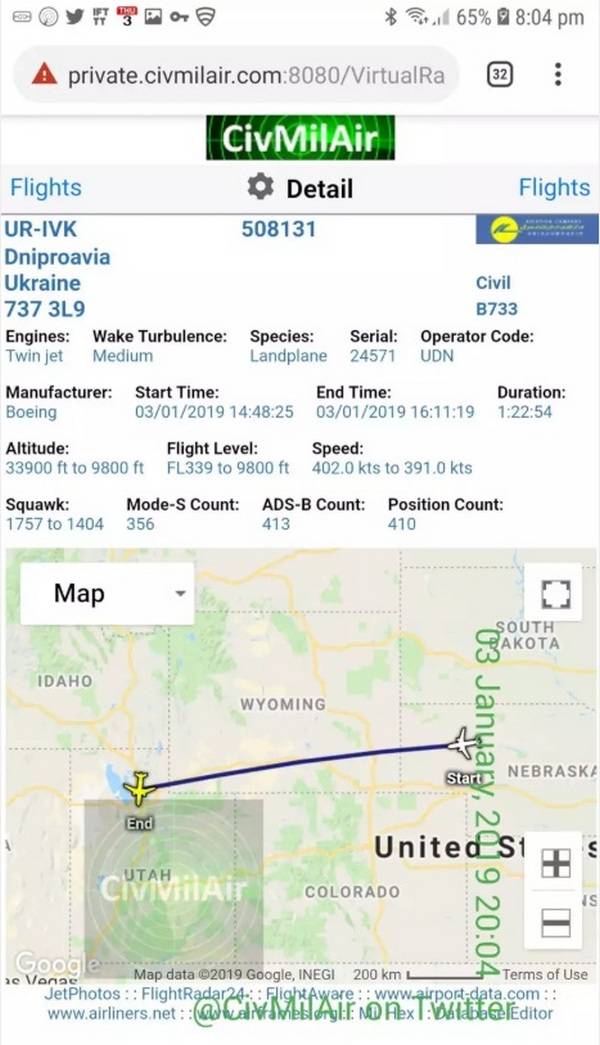 After that, spotter Anthony Karpeneti posted a photo on the Web confirming that the aircraft in question was indeed an IL-76 and was located at the National Guard Air Force Base.
Roland R. Wright
located east of Salt Lake City. The 151 squadron of KC-135R tankers is located on this object. As explained by the representative of the National Guard under Kevin Larsen, carried out "loading of a mobile asset of a radar destination" in the interests of the air base
Hill
.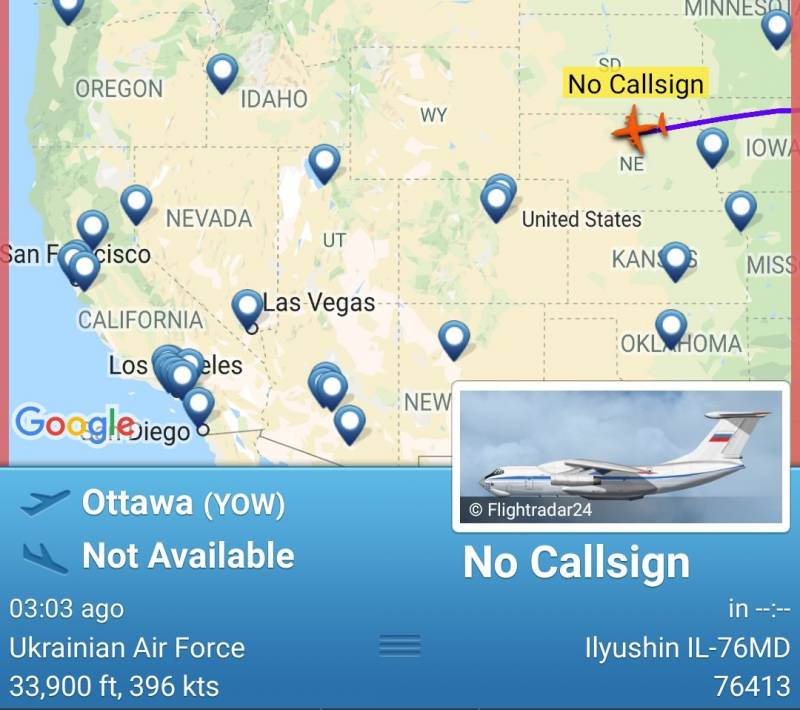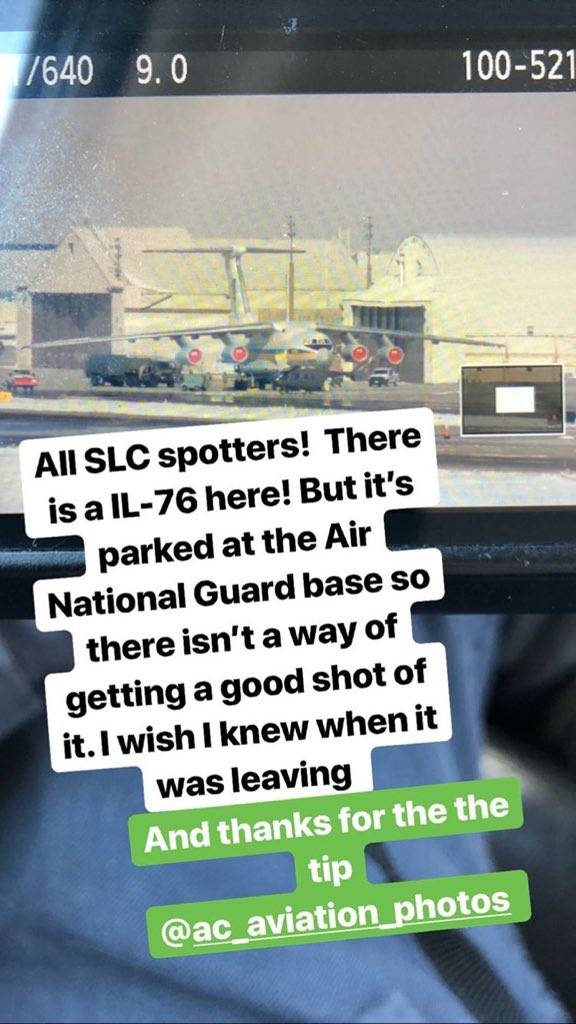 However, it is unclear why the IL-76 delivered the radar to Salt Lake City, and not directly to Hill, which is located a few dozen kilometers to the north. At the same time, it is known that Hill uses two training grounds located in the United States (NTTR and TTR). As you can imagine, Ukraine handed over to the United States radar, which will serve as an imitation of enemy air defense.
Ukraine, a US-friendly former Soviet republic, is becoming an increasingly valuable source of equipment of this type.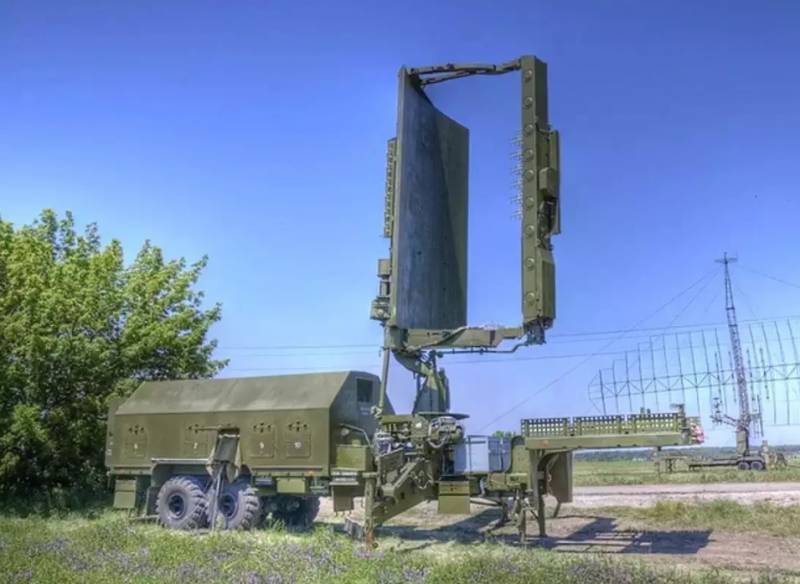 36D6М1-1 Radar
Earlier it was reported that in September 2018, the United States received a Ukrainian 36D6М1-1 radar, connected with a C-300 class rocket system. Modifications of C-300 remain in service with Russia, as well as many other countries of the world, including other potential opponents of the United States, such as Iran. A new delivery from Ukraine may turn out to be an identical or similar system, which will give a practical opportunity to compete with electronic warfare or radar equipment. In addition, foreign combat systems can be an extensive source of intelligence information.
It is quite possible that we will see similar "gifts" from Ukraine in the near future, especially considering Kiev's particularly cold relations with the Kremlin.