Ahmed Tamim, who is the head of the Ukrainian spiritual administration of Muslims, in an interview with the Ukrainian media spoke about the difficult situation in the country in terms of its use as a kind of base for various kinds of extremists. According to Tamim, Ukraine has become a transit corridor for extremist groups, including the Islamist one.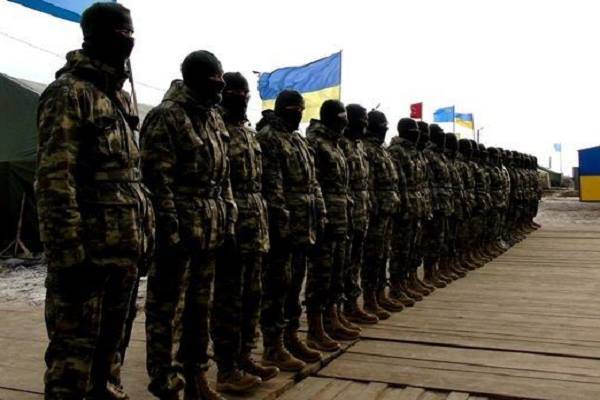 In an interview with the publication "Gordon" Tamim said that representatives of these groups move into Ukraine both to participate in hostilities and to move to other countries. According to him, Islamist recruiters to terrorist groups are active in Ukraine.
Recall that between Ukraine and the EU countries there is a visa-free regime that allows citizens of Ukraine to take advantage of the opportunities to travel to Europe as tourists for a certain period (without obtaining a visa).
Tamim:
From the beginning of 1990, I often spoke and warned about the danger of the development of extremist movements in Ukraine. We have 26 years following the movement of extremist movements and how they use Ukraine as a transit corridor.
It has been noted that recently Ukraine has become a real base for extremists of all stripes.
Along with the Bandera groups in this country, there are representatives of terrorist groups, who often do not even try to hide the fact that they had previously fought in the Middle East as part of ISIS (* banned in Russia). A recent example is a former igilovets member of the extremist natsbat of Ukraine, formed from people from the North Caucasus, many of whom had previously fought in Chechnya against federal troops.
Ahmed Tamim notes that some Ukrainian media have turned to him with a request not to talk about the extremist factor in Ukraine. This is the question of freedom of speech in this country.