The American delegation arrived in Ankara handed over to the Turkish government detailed proposals on a possible agreement on the supply of Patriot anti-aircraft systems, reports
Interfax
.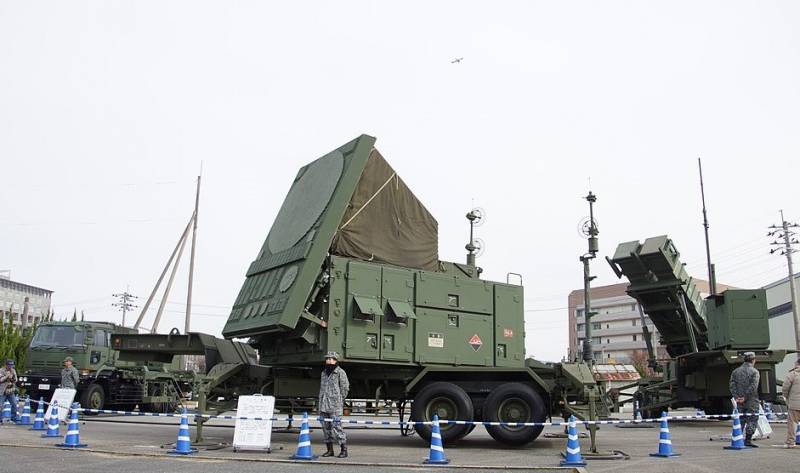 According to the agency referring to the Turkish media, the American representatives held a series of meetings at the Turkish Defense Ministry, the Interior Ministry and the Ministry of Defense Industry.
The reaction of the Turkish authorities to the proposals submitted by guests from the United States is not reported. At the same time, the media clarify that in the case of preparing a contract, the issue of transferring technology to Ankara will also be taken into account.
Earlier, Turkish Foreign Minister Mevlüt авavuşoлуlu said that the possible purchase of Patriot complexes would not affect the agreement with Russia to acquire C-400 air defense systems from it.
In December, it became aware of the approval of a possible deal by the US Department of State. The estimated contract value is about $ 3,5 billion.
Ankara twice rejected Washington's proposals for a Patriot: for the first time in favor of the Chinese systems, the second in favor of the C-400 SAM. The United States and NATO have repeatedly warned Turkey that the Russian C-400 cannot be integrated into the alliance's air defense system. In addition, Washington threatened to block the delivery of Ankara F-35 fighter jets, if the Russian systems are still purchased.
As a member of the Federation Council Frants Klintsevich noted earlier, Turkey will not offend overseas friends.
As a NATO country, Turkey will not be in direct conflict with the United States, but will try to acquire both the American Patriot complexes and the Russian C-400 SAM, he said.