The servicemen of the People's Militia of the DPR captured a Ukrainian soldier who took part in a failed attempt to enter the republic, reports
DAN
message of the representative of the military department Eduard Basurin.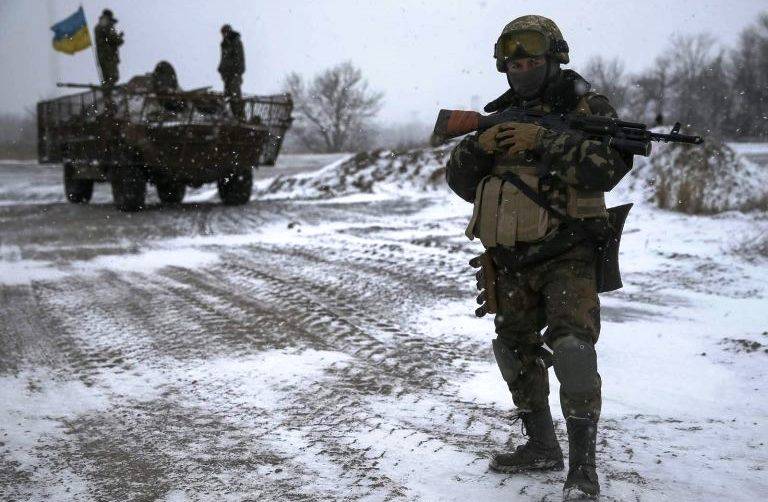 Our military captured one of the Ukrainian militants who was thrown by his "colleagues" during a stampede. Doctors ascertained his hypothermia. Currently, the prisoner is provided with qualified medical assistance.
told Basurin.
According to him, during the survey, the Ukrainian fighter revealed some details of the planned offensive in the Mariupol direction. The prisoner said in particular that the main strike force was to be the 128-I Mountain Assault Brigade, the permanent location of which is the city of Mukachevo in the Transcarpathian region. He also confirmed the fact that the Ukrainian units carried out deliberate provocations with the use of mortars.
From the testimony of the prisoner regarding the state of affairs near the contact line, it can be concluded that no one - neither the armed forces nor the Ukrainian politicians - is interested in ending the conflict in the Donbas. Therefore, to talk about the imminent return of the world to our land, while Poroshenko's regime is in power, unfortunately, is not necessary,
stressed Edward Basurin.
The agency recalls that on December 28 several sabotage and reconnaissance groups of the Armed Forces of Ukraine made an unsuccessful attempt to get closer to the positions of the People's Militia of the DPR. The outing was organized on the eve of the "Christmas" truce, which formally operates from December 29.