Storm waves washed away from the deck of one of the world's largest container ships, MSC Zoe, near 270 containers, three of which contain hazardous chemicals, reports
Maritime bulletin
.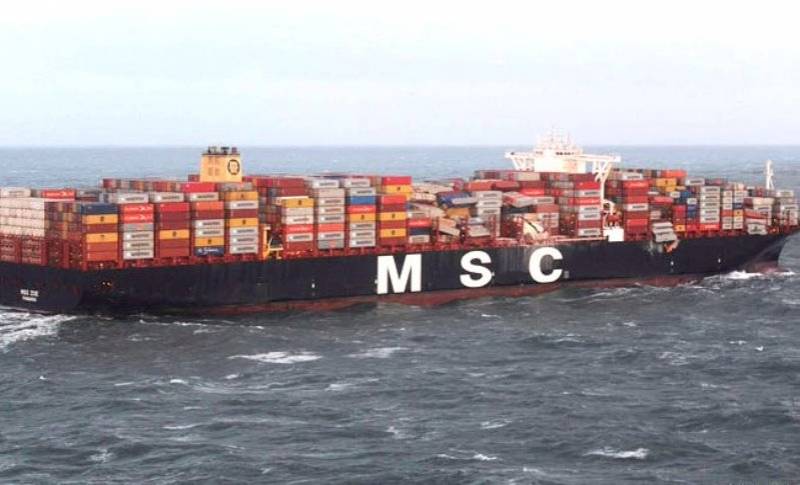 The incident occurred in the North Sea on the night of 1 and 2 in January. The ship sailing under the Panamanian flag fell into a storm near the German island of Borkum. Part of the cargo was lost.
According to the resource, at least the 21 container with furniture, toys and automotive spare parts was nailed to the Dutch islands. The three mentioned containers with chemicals are not among them - they are still at sea.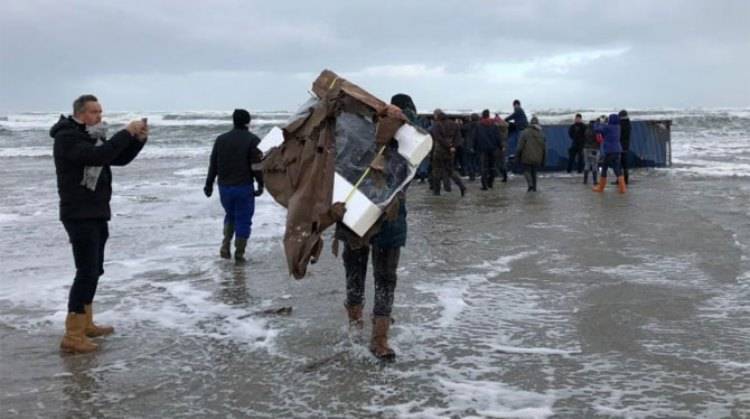 The chemicals in the lost containers are poisonous and explosive, so the locals were urged not to open them if they were detected. It is prescribed to immediately report the cargo ashore to emergency services.
The publication explains that in containers are organic peroxides - extremely unstable compounds that can explode from the slightest mechanical impact or contamination with incompatible materials. Contact with skin or mucous membranes causes severe irritation. Especially dangerous is their eye contact.
The vessel sailed from the port of Sines (Portugal) to the port of Bremerhaven (Germany). Currently it is moving slowly to the north. The crew is trying to determine the exact number of lost containers. Damage to the hull is also possible.