The sketch project of an average IL-276 transporter should be protected in the spring of 2019, the channel said in an interview
RT
Chief Designer of PJSC "Il" Nikolay Talikov.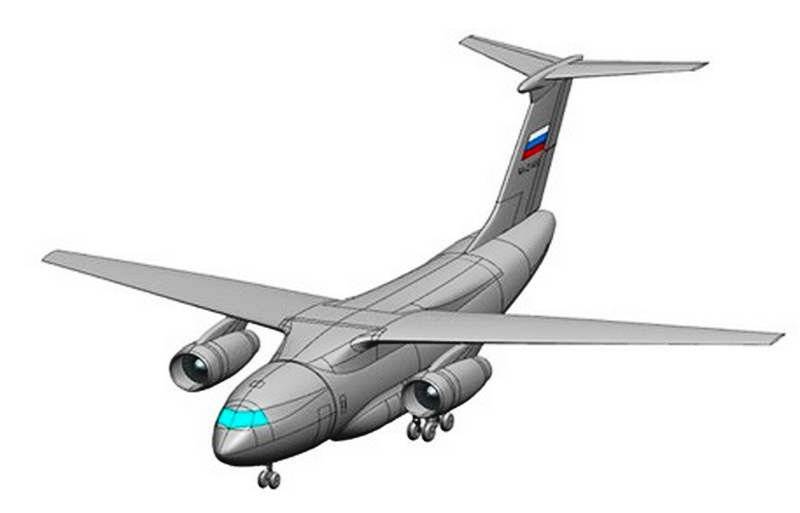 Talikov recalled that at first the project of this aircraft (MTA) was developed jointly with Indian colleagues, but cooperation was subsequently suspended. As a result, VKS commissioned the company to independently create a replacement for An-12.
In the spring of 2019, we must protect the draft design of the IL-276,
he said, noting that there are no difficulties with the development, but there are problems related to financing.
After the project has been defended, the development of design documentation will begin. A tactical and technical assignment for a promising aircraft was approved in March 2018 by the United Aircraft Building Corporation (UAC) and the Ministry of Industry and Trade.
The plane will receive Russian engines PD-14, created for the civil liner MC-21.
At the same time, Talikov clarified that the first machines will be equipped with PS-90 engines, which are installed on the IL-96 and MD-90A modifications. But in the future we plan to switch to PD-14. He also noted that there are no plans to install turboprop engines on IL-276, since in this case its speed will be similar to that of An-12.
Earlier it was reported that the IL-276 will be a single-wing high-plane with a T-shaped tail assembly and two engines. The aircraft will be able to land and take off from unprepared and unpaved airfields.
The first flight of an average military transport worker is planned for 2023. Serial shipments to troops are expected in 2026.