The network published information about the acquisition by Israel of the military-technical complex from Ukraine. The speech, as reported, is about the automated station of passive radio intelligence (ASPRTR) "Kolchuga-M". According to some reports, Israel had previously concluded a corresponding agreement with the Ukrainian company Ukrspetsexport.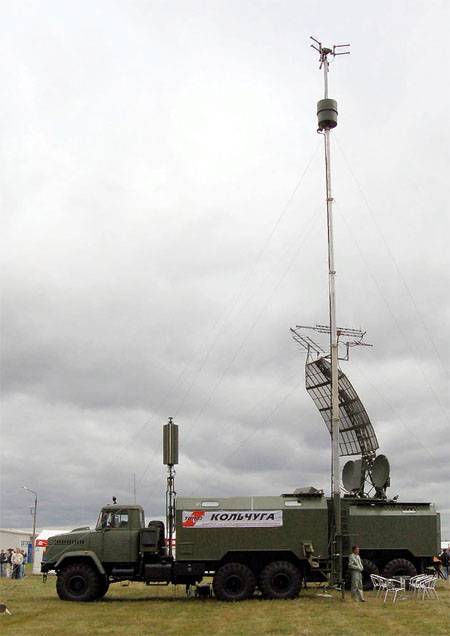 At the same time, it is alleged that the private company Airsom, for the needs of the Israeli military, was the buyer of Kolchugi-M
aviation
. It is noted that the reconnaissance complex will be used during the exercises of the Israeli Air Force. Why exactly this complex interested the Israeli company is not reported.
Experts point out that in Israel they can do a thorough study of its capabilities in order to assess the level of danger of its use by Israeli opponents in the region. However, Israel's opponents in the Middle East do not have the "Kolchug" in service. But there are other (similar) complexes.
Kolchuga-M is a modernization of the automated passive RT-intelligence station developed in the Soviet Union. In serial version, "Mail" is made from 1987 year. The station is able to track air targets at a distance of 800 km (at altitudes of 10 thousand meters), ground - up to 600 km. At the same time, targets are not only detected, but are rather effectively recognized.
Kolchuga-M allows monitoring of emissions in a wide frequency range: 135-170 MHz, 230-470 MHz, 750-18 thousand MHz. The station is capable of simultaneously tracking signals from 200 for various purposes. To do this, use the 36-channel receiver and additional electronics.
To date, "Kolchuga" are produced on the SPC "Iskra" in the Zaporozhye region (Ukraine). At the same time, the production is actually "piece" in nature.