On the last day of the outgoing year in Ukraine, the official launch campaign on the choice of the president. Recall that elections in this country are scheduled for March 31 on 2019. The Central Election Commission of Ukraine reports that the nomination of candidates for participation in the race for the presidency is allowed until February 3. It is already reported that the second round of presidential elections is scheduled for April 21.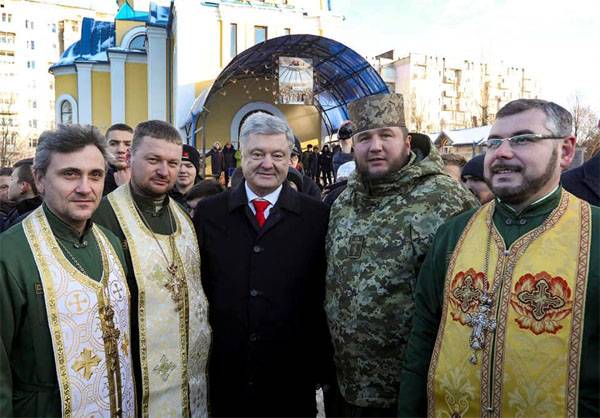 At the moment, the published ratings of confidence to potential candidates for the presidency of Ukraine actually indicate that a second round in these elections cannot be avoided. The highest rating percentage is Yulia Tymoshenko (according to various estimates - from 20 to 24%), the current president is balancing between the second and third places (around 11%).
Meanwhile, in Ukraine there was an expert opinion that it would be much more convenient for Poroshenko to lose the election. Firstly, it will save him from having to think about how to return multi-billion loans taken from Europe and the IMF, secondly, it allows (even during the presidency) to solve the problems of finding a "safe haven" for Poroshenko's family capital, - Third, it will give the opportunity to shift the issue of civil war on the shoulders of the next president. At the same time, it is noted that Poroshenko realized the reluctance of Europe to actively support him - which was shown by the statements of European leaders before Poroshenko's expressed initiative to impose martial law for the term of 2 month. They made it clear that "no more than 30 days", otherwise there will be no support even in words.
But in the event Poroshenko's defeat, a new threat is looming over him and his surroundings — a criminal prosecution by the changer if he doesn't end up with Poroshenko.