It became known that the military personnel of the Russian Armed Forces in 2019 will receive a new anti-aircraft missile system "Vityaz". We are talking about the long-awaited C-350 air defense missile system, which, according to the initial plans, was supposed to "get into operation" in 2015-2016. However, these plans have undergone a noticeable adjustment for a number of reasons.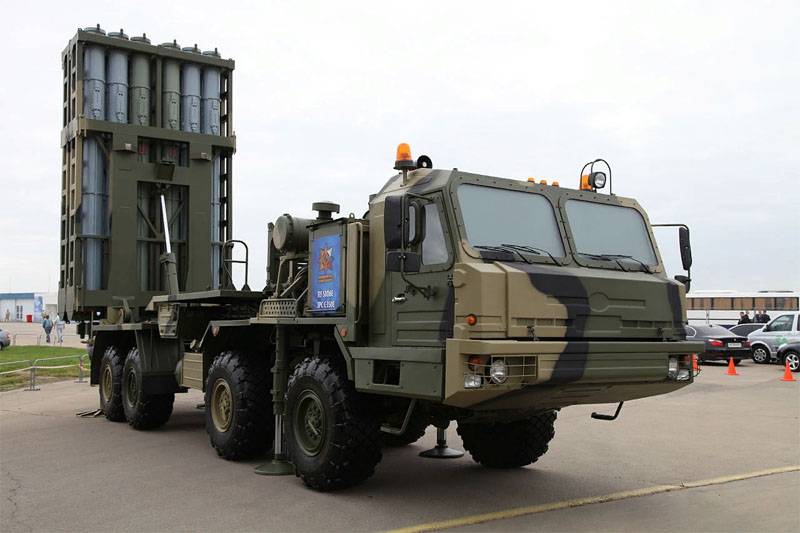 Initial work on the creation of this air defense system was opened in 2007 year.
The main purpose of the C-350 Vityaz is the replacement of such anti-aircraft missile systems as the C-300PS and Buk-M1-2 in the troops.
In terms of its combat capabilities, the Vityaz is significantly superior to these anti-aircraft missile systems, including in terms of the functionality of the radar station.
Missiles for the Vityaz C-350 complex have been tested since 2015.
The Vityaz ammunition includes 12 missiles with a seeker (homing head). In this rocket can be of two types: 9M96E2 and 9М100.
In total, it is planned to put into service the Armed Forces of the Russian Federation near 10 ZRK C-350 "Vityaz" to 2020 year.
About exactly what parts will be the first to receive the described anti-aircraft missile system, at the moment is not reported. At the same time, it is noted that in 2019, two regimental sets of the C-400 "Triumph" air defense system will be received by the Russian air defense forces.