Have you ever thought about a strange paradox that nobody already pays attention to? We are so accustomed to that we take it as an indisputable truth that even thoughts do not arise, that this is wrong. It was just like that always and always will be. Let it be wrong in terms of the absolute majority of normal people.
Some of us can show those who are foaming at the mouth demanded raising the retirement age? Naturally, except for those talking television heads that explained to us that it would be good. And maybe someone saw those who advocate a tariff increase? And those who, on behalf of the people, rejoiced at the next reforms in education and health care?
But there are things that do not even cause questions. Any boss today performs his duties well. The superior boss praises him. At solemn gatherings, subordinates tell how, under strict guidance, they achieve permanent labor victories and successes. True, it always lasts some period of time.
Then another boss comes, and we suddenly discover that the old one has ruined everything and everyone. And the organization, firm, enterprise, instead of constantly winning, constantly lags behind. The same members of the public, with tears in their eyes, are already talking about the problems that they raised, and the former boss dismissed them as if they were annoying flies.
Well, right Ukraine, neither give nor take.
And finally, a man came who would be rooting for the enterprise. Who cares how subordinates work, how much money they bring home on payday. The man we have been waiting for for some years. And so on until the next management shift.
A sort of vicious circle under a spherical dome.
And such questions, by the way, are numerous. After any election, regardless of who won, half of my friends say that they personally voted for the other. After any national holiday, part of the population tears the hair on the balding head to make the government think about the elderly (children, orphans, disabled people, veterans and others).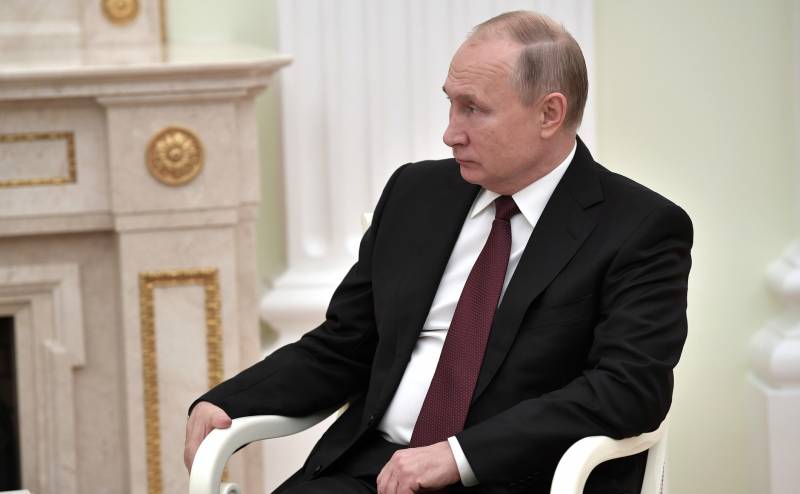 Sometimes these screams are completely fair. And the last time they are not just fair, but ... even it is not clear how to say that the authorities simply became impudent and create chaos.
And we are accustomed to all this. We laugh, we do not notice, we no longer think about why and by whom this confidence in the incorrectness of the world lies in us. Why we consider ourselves to be right, and the world around, which means that the people around us are wrong ...
Everything is fine. The electorate understands everything, our electorate is smart. And if I do not want to be an electorate? If I want to be a people? What then?
But for such "especially smart" and there VTsIOM.
Outwardly quite a worthy organization. Studies the opinion of Russians, gives predictions on the reaction of the people for some decisions. Good people who live for us. People who are not sparing their abdomen are interviewing "dear Russians" in all parts of the country to get the opinion of the people in general ...
A little more, and bluntly, "who if not them," will sound.
On the one hand, VTsIOM is necessary. Not us, not other people, as much as we would like. VTsIOM is necessary for the government to make the right decisions. And on the other hand?
For some reason, it happens that my personal opinion disagrees with the opinion of the majority of fellow citizens. I'm kind of like an enemy of my own state and people. Or so stupid that I do not understand the great ideas of our government.
Want to know that you are enemies of the state? Not all, but many? Easy. Literally, VTsIOM has just published the results of a survey on the confidence of Russians in various state institutions.
The results are very revealing:
- 86% of respondents approve of the army;
- 68,8% - ROC;
- 57% - law enforcement.
Media work is generally favored by 54,4%.
It's funny and funny, but the police have a better reputation than the journalists.
And who causes us displeasure?
In the first place, of course, the opposition - 41,6%. On the second - the judicial system (36,4%).
Is that normal? That's how! This is a slice of Russian society today. Everyone can decide for themselves whether he is a normal citizen or so, the hidden enemy of the Kremlin. A man from another world. With opposite orientation.
But there are other interesting data VTsIOM. You are obliged to approve the activities of the State Duma, and you ... approve it! At the very least, such approval is growing by leaps and bounds. From 31,4 to 35,5%!
The data on the Federation Council are even more indicative. There, the popular "odobryams" grew up right up to 39%! True, the 8 from 10 of those with whom we spoke on this topic simply do not understand why the Federation Council is needed. And if you dig deeper, like your representative in the Federation Council or how he appeared there, the percentage of "experts" is reduced to mathematical error.
To the plinth.
Russians are especially good at the activities of the Public Chamber. So immediately, in the morning they wake up and treat right away well. Already 42,6%.
Now tell me, do these numbers fit your mood? Or did you feel like a bad part of the people? Feel like an outcast? Or (do not bring, God, of course) the opposition?
Now one more question.
Why does power by means of such polls lie to you personally? Why does she make you feel inferior? Why are you constantly in some matters not with everyone? Why are you the wrong citizen?
Or why, with the help of surveys, certain groups of organisms are misleading power?
Polls? C'mon ... What is important here is not what is asked, but where and how.
Go to an Orthodox church and ask there whether people support the ROC. You can go to the same Public Chamber and get almost 100 percent support result. But if you conduct a survey among station bums, then find out that in Russia people have almost no personal computers.
It is clear that any survey conducted by a professional will give exactly the result that the customer needs. Just need to know where and how to conduct.
The authorities want to inspire us with an inferiority complex? To inspire us that no one condemns her actions except us? Instill us that we are inferior citizens?
But inspired! At the beginning of the article we talked about things that are illogical, but already perceived by society as the norm. As quite logical and correct.
At the end we ask the same question: why do we need to deceive us all? Why do you need to lie to the people? Why wishful thinking?
A lot of stupid. Those who do not care - even more. But then there are those who have a head not for a hairstyle or a fashionable hat, but for reflection. And these reflections are not at all in favor of the Kremlin.
People are thinking beings. It is a fact. They, people, can not only perceive information, but also draw conclusions. And the government, and indeed the leadership of the country, it seems, is not necessary. Fools are easier to manage, aren't they?
Although many of us remember the times when the authorities lied to the people, left and right telling us how good everything is with us. And how it all ended, we also remember. The collapse of the Soviet Union.
And that is why, in the previous article on this topic, we decided to repeat the survey that was conducted by VTsIOM. To see how right we are in our thinking.
The question was asked the same and exactly the same as that of VTsIOM. How do you evaluate modern power in terms of efficiency.
Total voted 897 people.
And here are the results:
Readers of the Military Review consider effective:
Department of Defense - 271 (30,21%).
MOE - 136 (15,16%).
Vladimir Putin - 125 (13,94%).
Mead - 111 (12,37%).
ROC - 63 (7,02%).
MIA - 60 (6,69%).
Ministry of Culture - 28 (3,12%).
Federation Council - 23 (2,56%).
Ministry of Education - 19 (2,12%).
Ministry of Health - 18 (2,01%).
State Duma - 18 (2,01%).
Public Chamber - 13 (1,45%).
Dmitry Medvedev - 12 (1,34%).
Sometimes it seems that we are in the second series ...
Source: https://wciom.ru/index.php?id=236&uid=9494