Ukraine has accused Russia of preparing sabotage against the civilian population with the use of chemicals in the territory of Donbass. The prosecution was made by the representative of the Main Directorate of Intelligence of the Ministry of Defense of Ukraine Vadim Skibitsky, writes Ukrainian edition of UNIAN.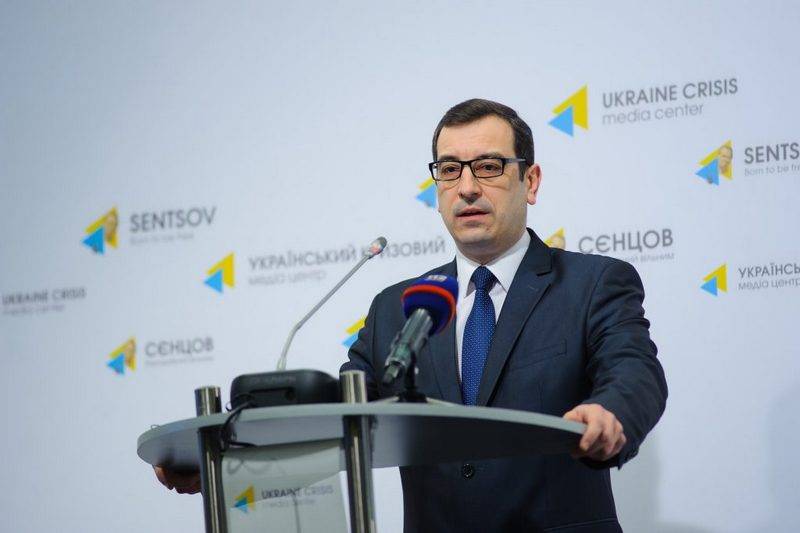 According to Skibitsky, in mid-December this year, Russian specialists in the field of chemical warfare agents were sent to the territory of Donbass to "prepare a sabotage and terrorist act." Before that, according to Ukrainian intelligence, personal protective equipment for personnel was delivered to the Donetsk and Lugansk republics from the territory of Russia. After the use of chemical warfare agents against the civilian population of the republics of Donbass, he added, the Russian authorities and the media will issue himmata, as the use of chemical
weapons
Ukrainian army.
About provocations being prepared by the Ukrainian Armed Forces with the use of toxic substances were previously announced in the Donetsk People's Republic. According to the DPR intelligence, in the zone controlled by the Ukrainian security forces, cars with barrels with a potent chemical poisonous substance have already arrived. It was also reported about the appearance on the territory controlled by Kiev the territory of a group of British specialists with individual means of chemical protection and boxes with signs of chemical danger.
Thus, it can be concluded that the Kiev authorities "set the stage" before provocation with the use of chemical weapons, blaming Russia for this in advance.