The first prototype light turboprop military transport aircraft Il-112В made the first test taxiing on the runway of PJSC "VASO" in Voronezh, reports bmpd blog referring to the Facebook post of the general director of PJSC "Il" Alexei Rogozin.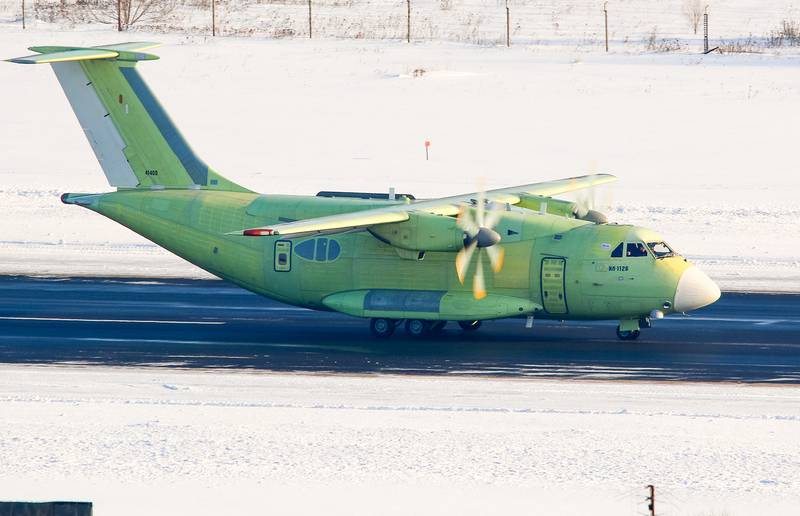 According to published information, the next stage of testing the first sample of a light turboprop military transport aircraft Il-112В was launched at the Voronezh plant before the start of flight tests. Earlier it was reported that after the first launch of 27 in November of this year, the aircraft was transferred to the flight test station (LIS), where the full range of aerodrome tests will be conducted, the results of which will be decided on the readiness of the aircraft for the first flight of the year. After two or three flights in Voronezh, the plane will be transferred to Zhukovsky to continue flight tests.
Light military transport aircraft Il-112V is created for replacement in the transport
aviation
An-26 and An-24 aircraft, whose resource will soon be exhausted. The aircraft is intended for transportation of military personnel, military equipment, various types of weapons and other cargoes. The carrying capacity is 5 tons, the flight range is 5 thousand km, the aircraft is able to land and take off from unpaved airfields. According to preliminary information, the Russian Defense Ministry plans to order 62 new aircraft.