Flight tests of the newest Tu-22М3М newest bomber bomber began in Kazan on Friday. The plane made its first flight, rising from the airfield of the aircraft factory, the press service of PJSC "Tupolev".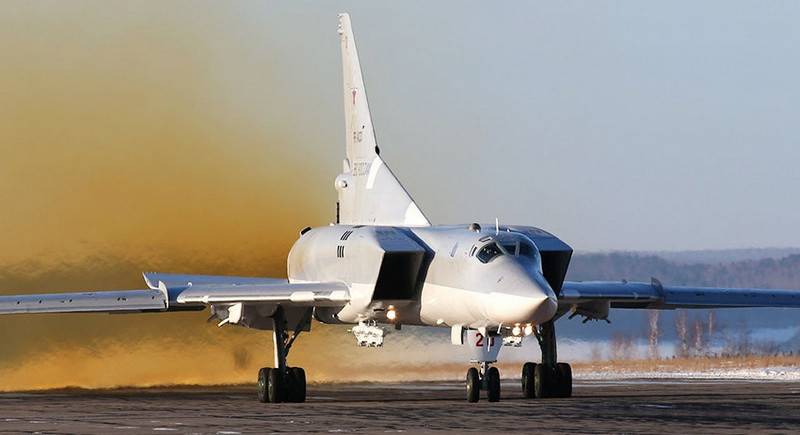 According to the press service, the first flight of a deeply modernized Tu-22М3М rocket-carrier bomber was successful, the plane climbed to an altitude of 1500 meters and spent 37 minutes in the sky, after which it landed on the KAZ airport named after S. P. P. Gorbunov. The missile carrier was piloted by the crew under the leadership of test pilot Zhukovskaya flight test and development base Oleg Petunin. During the flight, updated aircraft systems and equipment were checked.
Earlier, Russian Deputy Defense Minister Alexey Krivoruchko, who visited the Kazan Aviation Plant, said that the first flight of the modernized Tu-22М3М bomber will take place before the end of December 2018. UAC said that the modernization of the Tu-22М3 combat aircraft into the Tu-22М3М version will start from 2019, the first production Tu-22М3М will go to the troops from 2021. It is planned to upgrade 30 drill aircraft to the level of Tu-22М3М.
In the course of modernization, the Tu-22М3М bomber gets new digital on-board radio electronics on the Russian element base, new navigation and sighting equipment, communications equipment and EW. A new engine and fuel automation control system is installed on the aircraft. The engines are replaced with new NK-32-02 from Samara Kuznetsov. Significantly improved cabin ergonomics. Many aircraft systems are unified with the Tu-160M. The new version of the aircraft can carry cruise missiles X-32 and hypersonic missiles.