German Chancellor Angela Merkel and French President Emmanuel Macron made a joint statement regarding the situation in Ukraine. The text of the statement read out on Friday at a briefing in Berlin, Deputy Official Representative of the German Cabinet of Ministers Ulrike Demmer, writes
Deutsche Welle
.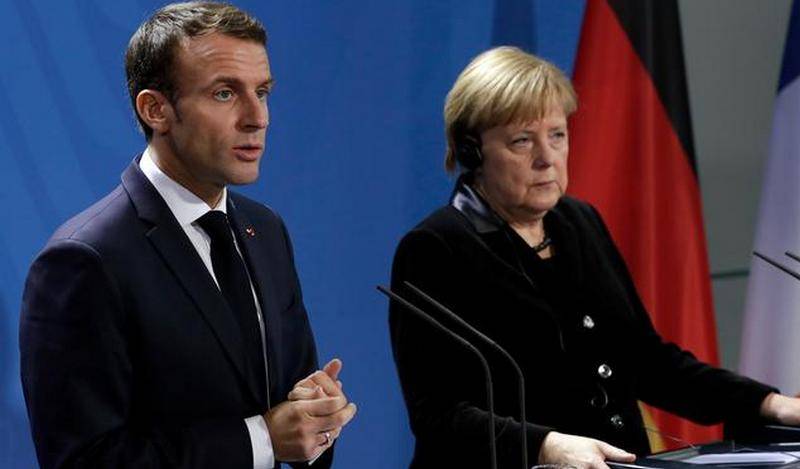 Making a joint statement in Ukraine, the German and French leaders demanded that Russia immediately release "all illegally detained Ukrainian sailors." At the same time, he said that the release should take place without any requirements or conditions being made to the detainees.
They should also be able to celebrate the upcoming holidays with their families.
- said in a joint statement
The second requirement for Russia, made in a joint statement, was the condition for ensuring the smooth passage of ships through the Kerch Strait. According to Berlin and Paris, Moscow is abusing the control of the Azov Sea, using military force in the Kerch Strait. In addition, once again, expressed concern about the human rights situation in the "annexed Crimea".
At the same time, Angela Merkel and Emmanuel Macron welcomed the agreement on the New Year truce in the Donbass and said that Berlin and Paris will continue to work in the framework of the "Norman Four" in order to implement all points of the Minsk agreements.