The upgraded Mi-28HE helicopter "Night Hunter" was able to control and direct drone drone targets, reports
Rossiyskaya Gazeta
.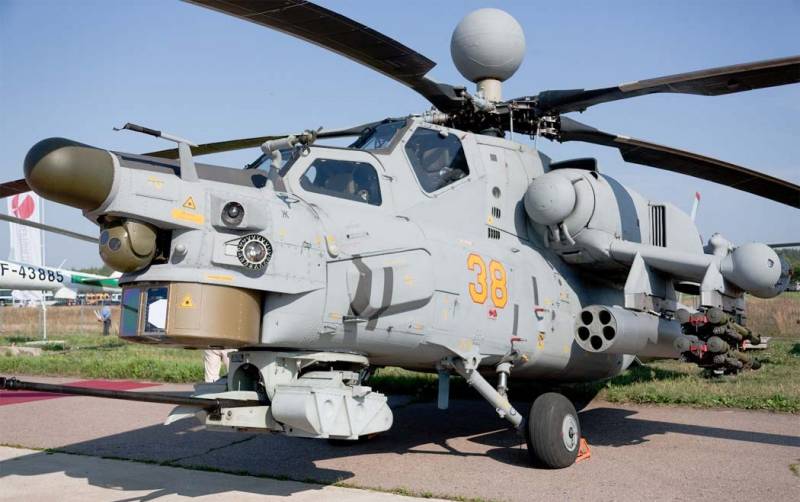 For this purpose, the updated helicopter, supplied only for export, is equipped with special means of communication.
In the holding "Helicopters of Russia" noted that the new equipment expands the scope of application of the machine and makes it even more in demand on the world market.
Mi-28HE also received a new observation and sighting station with a laser guidance system and new long-range missiles.
In particular, we are talking about the anti-tank guided missile "Chrysanthemum-M" with a two-channel guidance system, which is capable of hitting armored vehicles at a distance of up to 10 km. The helicopter also has Ataka guided missiles with a laser guidance system. In addition, the machine was able to apply
aviation
bombs weighing up to 500 kg.
In the course of modernization, the engine and the blades of the machine were also refined. At the expense of innovation has increased its speed, improved flight performance in hot climates and highlands.
In turn, the general director of Shvabe holding, Sergey Popov, announced the development of an updated optical-electronic system for the Mi-28HM helicopter.
According to him, as a result of the modernization, the detection range of objects by this system will increase by 2. At the same time, Popov did not disclose details, citing secrecy of information.