The Irkutsk aircraft factory delivered the Air Force of Kazakhstan the next batch of new super-maneuverable fighters Su-30CM. Four new fighters made a flight from the airfield of the aircraft factory to the air base in Taldy-Kurgan of the Republic of Kazakhstan, the bmpd blog reports citing the Ministry of Defense of Kazakhstan.
Received by Kazakhstan Air Force fighter Su-30SM entered service 604th
aviation
base of the Air Defense Forces of Kazakhstan in Taldy-Kurgan. Thus, taking into account the newly arrived replenishment, the total number of Su-30SM fighters reached 12 units, which allowed the command of the 604th air base to form a full-fledged squadron.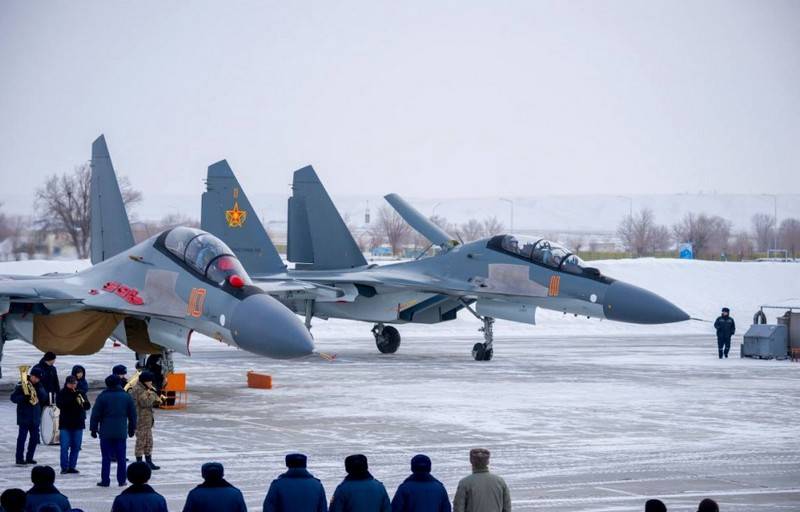 Earlier it was reported that the Kazakh Ministry of Defense entered into three contracts with the Irkutsk aircraft factory, under which the Su-24CM fighter should get 30 in total. Under the first two contracts, Kazakhstani pilots received 12 Su-30CM aircraft. The third contract for the supply of another 12 Su-30CM was signed in 2017 year.
Later, it was reported that the Ministry of Defense of Kazakhstan plans to purchase a total of 36 super-maneuverable Su-30CM fighters in the period before the 2020 year.