Deputy Prime Minister Yury Borisov commented on the successful tests of the Avangard hypersonic strategic missile system (GSRC). Recall that as a result of flight tests, which was monitored by the President of Russia, the combat units of the complex successfully achieved their targets in Kamchatka.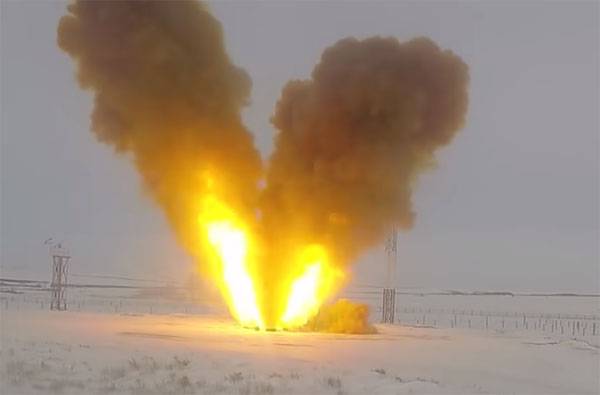 Yury Borisov said what speed the Avangard battle blocks had gained. According to him, this speed was about 27 sound speeds.
TASS
quotes the vice premier's statement:
Recent tests have shown that he has reached speeds close to Maham's 30. Around 27 Makhov he picked up speed.
Earlier it was reported that the complex is able to reach speeds of the order of 20-25 M.
Against this background, comments in foreign media about the tests of the Avangard GSRC in Russia and statements about the soon formation of the first regiment of these complexes as part of the RF Armed Forces draw attention to themselves. In the comments, those "experts" are mocked, who quite recently stated that Russia has no hypersonic
weapons
no, but there are only his "animated presentations."
It is noteworthy that the very experts who talked about "Putin's animation" today, like water, have gathered in the mouth - obviously, they are looking for words to try to explain the situation, which showed their real level of "military expertise".
Recall that hypersonic Avangard blocks have the ability to maneuver at hypersonic speeds. This makes them invulnerable to any existing missile defense system and anti-missile systems that may appear to potential opponents in the near future.