Research Center of the Parliament of Germany for the ultra-left party Linke has prepared a report on the Turkish military presence in Syria, the publication said
NEWSru.co.il
.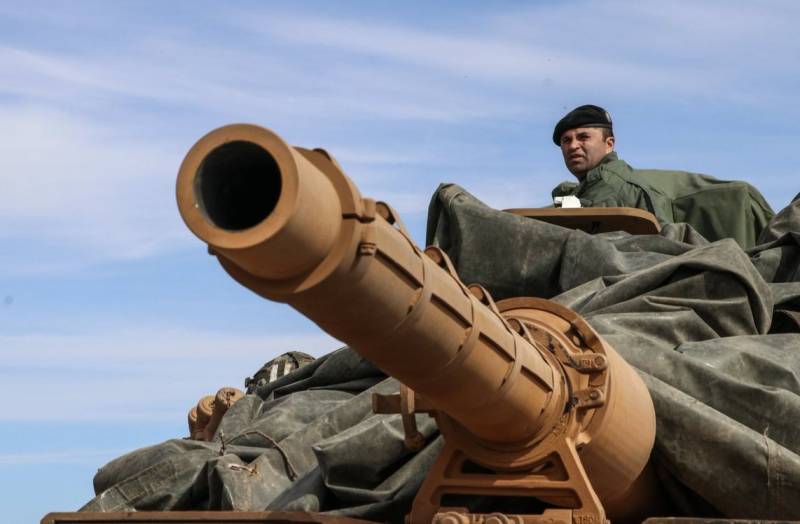 The authors of the document qualified the actions taken by Ankara as a classic invasion of a sovereign country.
Researchers remind that in 2016, Turkish troops drove the IG terrorists (grouped in the Russian Federation) out of the Jarabulus, Azaz and Al-Bab areas located in northwestern Syria, this year Kurdish-controlled Afrin controlled Turkish army stand near the town of Manbij.
After examining the Turkish military presence in Arfin, Azaz, Jarabulus and Al-Bab, we came to the unequivocal conclusion that it (presence) meets all the invasion criteria provided for by international law,
the report says.
A few days ago, Turkish President Recep Erdogan announced that in the near future the country's armed forces would begin an antiterrorist operation on the eastern bank of the Euphrates. This territory is currently controlled by Kurdish self-defense units.
After that, the American leader Donald Trump announced his decision to withdraw the American contingent from Syria. Thus, the Kurds, who received continued US support, could be alone with the Turkish army.
As the Kurdish leadership said the day before, the Turkish military is now actively strengthening its position in the city of Al-Arimeh. This settlement is located to the south-west of Manbij, which is considered by the Turkish military as a priority goal for the offensive. Despite this, the Kurds in Manbidj did not yet give consent to Damascus to enter the city of Syrian government troops.