In Central Aerohydrodynamic Institute (TsAGI) them. Zhukovsky delivered all the elements of the second experimental transport aircraft IL-112В, reports
press office
Ilyushin company.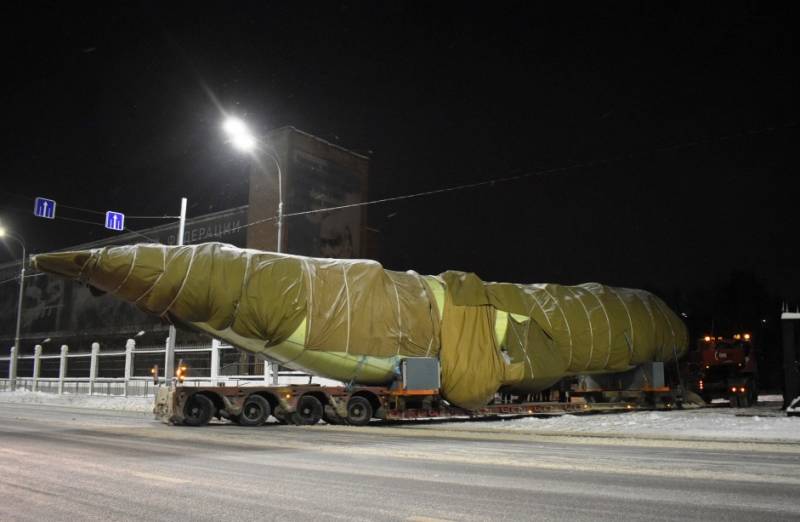 According to the release, the transportation of aircraft elements from Voronezh to Moscow region was carried out in the 3 stage. On the first, the "stabilizer, flap, aileron, as well as dozens of containers with smaller parts" were delivered, on the second - the wing section of the aircraft, on the third - the fuselage. Cargo moved from Voronezh to Zhukovsky on road trains at night, accompanied by traffic police.
Specialists of PJSC "Il" and TsAGI will have to complete the assembly of the airframe, after which preparation for the tests of "individual units and full-scale static-resource studies" will begin.
At the next stage, the glider will be tested entirely by simulating the load on the aircraft in all flight modes. During the tests, numerous parameters will be recorded that characterize the behavior of the vessel as a whole and its individual elements.
The press service explained that the research is being conducted to confirm engineering solutions in terms of "static and fatigue strength."
It is noted that during the tests, the glider will be subjected to "multiple loading", simulating at least five thousand flights. Research and experiments will last about two years.
The study of the elements of the first experienced "IL" confirmed the possibility of starting flight tests.
Recall light military transporter IL-112В designed to transport personnel, weapons, equipment and other goods weighing up to 5 tons. In the future, the car will replace outdated An-26 and An-24 aircraft.