Flight design tests of the heavy RSMB-28 "Sarmat" are scheduled to begin at the Plesetsk cosmodrome in the second quarter of the 2019, reports
TASS
message source in the Russian defense industry.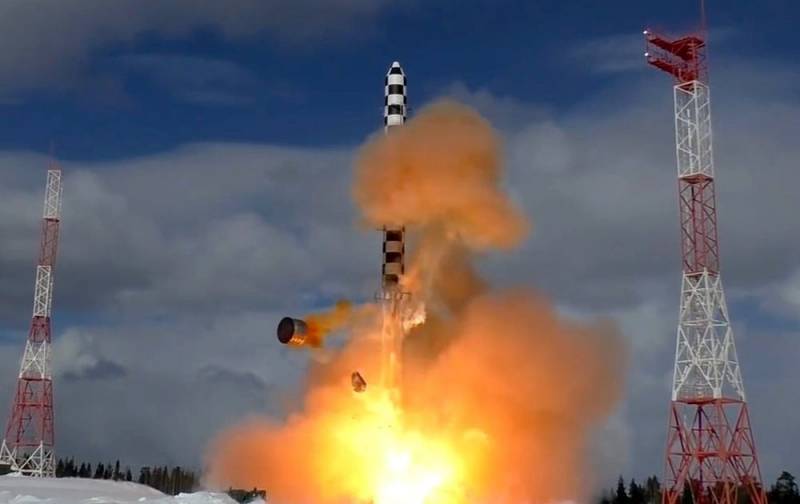 According to the source, during tests from the Plesetsk cosmodrome, and then from the location of the Uzhursk division stationed in the Krasnoyarsk Territory, it is planned to launch several samples in total. Tests must be completed in 2020 year.
After that, one test launch of a serial rocket will be completed, he added.
The interviewee said that it would take about 3 months to create the necessary infrastructure in the Uzhur division and ground rocket development.
Earlier, on December 18, the commander of the Strategic Missile Forces, Sergei Karakaev, told reporters that experimental ICBM samples were being made and that a base for flight tests was being prepared. Regarding the timing, the commander said that the tests would begin in the "near term."
Recall that in the West, the newest rocket has already been dubbed the "Satan-2". The Western media called it a "new hellish nuclear super-weapon" that can plunge vast territories into the "abyss of nuclear fire".
According to American experts, one rocket will be enough to wipe out the state of Texas or any country the size of France. And in Britain, the missile was identified as "formidable and invincible", which cannot be intercepted by any of the currently existing missile defense systems.