An Austrian ORF journalist, Christian Vershuts, who works in Ukraine, asked for help, fearing attacks by radicals who are haunting critics of the current government, the newspaper said
Kronen Zeitung
.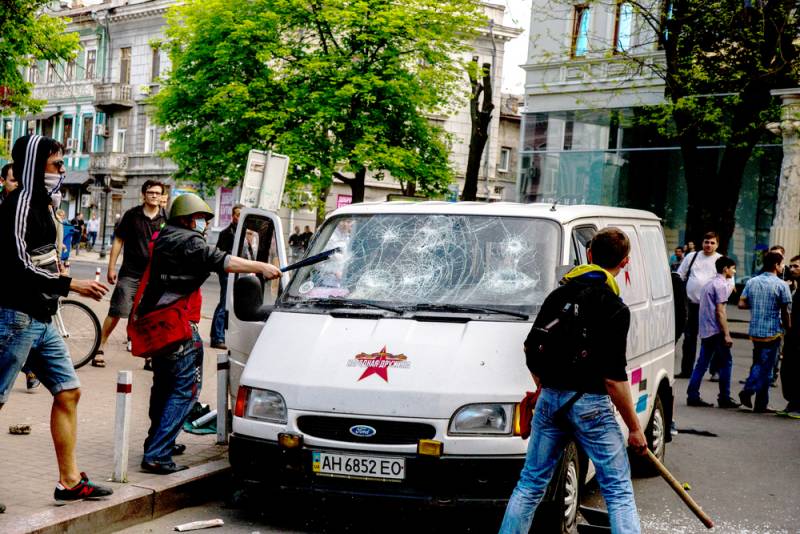 According to the newspaper, the journalist sent his call for help to the Austrian government and the management of his company.
Vershutsi said that ultranationalist groups are operating throughout Ukraine, threatening journalists who talk about Kiev's politics from a critical point of view. He stated that he was afraid of their attack.
Two journalists have already been killed, I do not want to be the next
says his conversion.
Vershuts "strongly" asks the Austrian government to influence the Kiev authorities, and, in particular, to ensure that he was excluded from the list of "Kremlin agents", which publishes the website "Peacemaker".
The journalist also stressed that it is extremely difficult for him and his colleagues to work in Ukraine - they are increasingly denied accreditation and are increasingly threatened with physical violence.
At the same time, according to him, all Western countries are well aware of what is happening in Ukraine, but prefer not to notice it. "It is time to stop the silence of the lambs," urges Vershuts.
It is reported that in the database "Peacemaker" there are two more Austrian citizens. This is a member of the "Peace Committee" Alfred Almeder, who works in Kiev and called for self-government for the territories of Donbass, as well as the deputy mayor of the city Linz Detlef Wimmer, who visited the Crimea without permission from Kiev. In addition, the Austrian Freedom Party, which entered the Austrian government last year, is on the list.