On Wednesday, the Russian Ministry of Defense conducted a valid flight test, during which it carried out a successful test launch of the Avangard missile. The rocket launch was carried out on the instructions of Russian President Vladimir Putin and under his supervision, the Kremlin press service reports.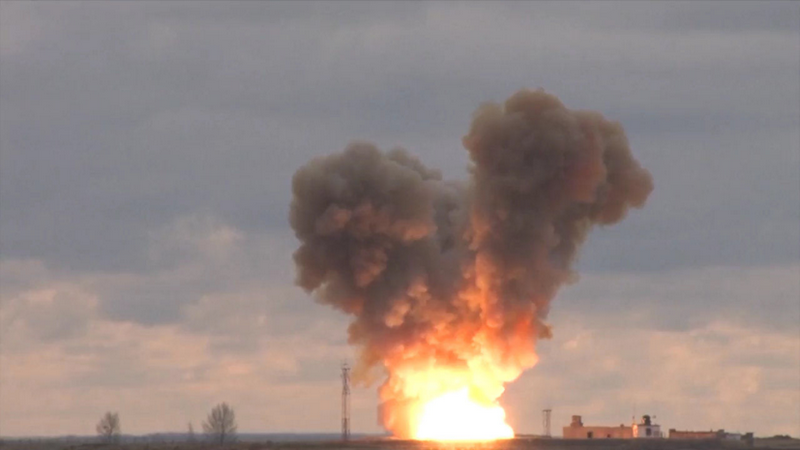 According to the press service, the commander-in-chief arrived at the National Center for Defense Management and from there he gave the command to proceed to the tests. The launch of the Avangard missile with a hypersonic gliding winged combat unit was conducted by combat crews of the Strategic Missile Forces compound from the Dombarovsky positional area using a conventional target at the Kura test site in the Kamchatka Territory.
During the flight at hypersonic speed, the planning winged unit completed vertical and horizontal controlled maneuvering and at the appointed time struck a conventional target on the battlefield of the range
- Reported the press service. The launch confirmed the characteristics incorporated into the planning cruise block of the rocket, which make it possible to bypass the coverage areas of information and fire missile defenses, which ensures effective overcoming of all existing and future missile defense systems.
The Russian Ministry of Defense reported that this successful launch of the Avangard missile is the last, the program of flight test tests has been completed in full. On time, the Avant-garde complex will go into service with the Strategic Missile Forces.
Earlier it was reported that the contract for mass production of Avangard complexes has already been concluded.