New details are being published of the IDF strike by airplanes in the area of ​​Damascus Airport. Recall that the Israeli
aviation
carried out an attack on Syrian territory at night, while the official representative of the Israeli military department commented routinely on this operation.
Earlier in the Israeli media, it was stated that the strikes were made on objects of Hezbollah and Iran. Syria claims that most of the Israeli missiles were intercepted by the CAA air defense systems, the targets reached the GBU-39 bombs, which were produced by F-16 aircraft from Lebanese airspace. As a result of the attack, three servicemen of the Syrian armed forces were wounded.
Meanwhile, the press service of the IDF publishes a statement by the official representative that on December 25 several missiles were fired from Syrian territory through Israel. Anti-missile systems had to be used to intercept them.
Media: "The missile defense system worked out from the Hadera region."
A material appeared in the Israeli press stating that the IDF air force pilots received an order to carry out the operation after they had landed an aircraft from Iran at Damascus airport. In parallel, it is reported that we are talking about the Boeing 747 aircraft of the Iranian civil airline Fars Air Qeshm.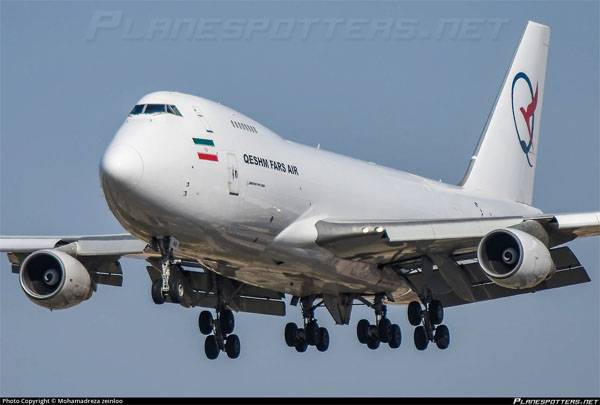 Noteworthy wording:
Probably, on board this aircraft, military equipment and weapons were delivered from Iranian territory.
Something reminiscent of the British "very likely."
Meanwhile, in the edition
Newsweek
stated that "from a conversation with Israeli pilots" it became known about the elimination of high-level Hezbollah representatives as a result of an airstrike.
Such declarations are already becoming a tradition: if Israel strikes Gaza, then all bombed objects are declared "Hamas objects", and objects that Israel strikes in Syria are considered exclusively to Hezbollah or the IRGC. Comfortable rhetoric ...