Despite the statement by the US Department of Defense about the complete abandonment of the purchase of fourth-generation aircraft to increase the share of fifth aircraft, the command of the US Air Force decided to purchase 12 fighter aircraft of the latest version of the F-15X, reports
"Warspot"
with reference to thedrive.com portal.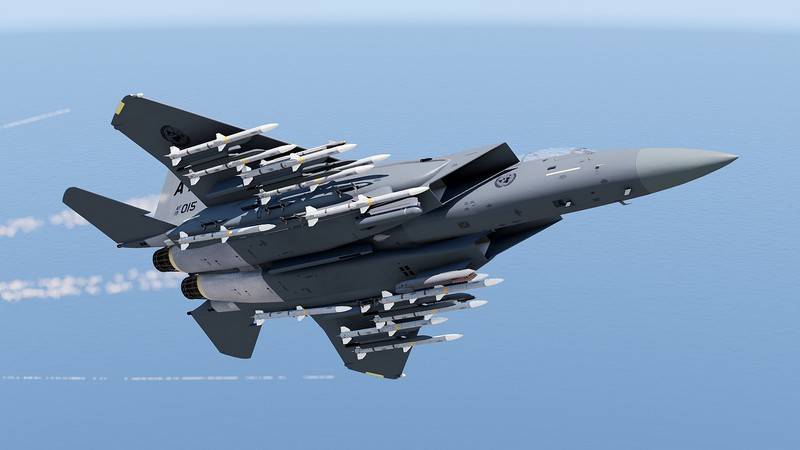 The decision to purchase the newest version of the F-15X fighters was made against the background of the obsolescence of the F-15C / D fighter jets, which are in service with the US National Guard. According to estimates of the Air Force Command, the modernization of the aircraft will require significant investments, and the capabilities of the fifth-generation F-35 aircraft for the needs of the National Guard are considered redundant. The upgraded F-16 fighters in service with the US Air Force also did not fit, since adopting them into service with the National Guard would require re-equipment of ground services for them, and this is again a waste of considerable money.
Considering all the above, the US Air Force Command decided to purchase X-NUMX new F-12X Advanced Eagle, differing from the previous version of F-15 Eagle by installing new radar and other equipment, as well as the ability to carry more 15 air-to-air missiles. The acquisition of the aircraft is scheduled from 20 year.