100-th separate shipboard fighter air regiment will receive the name of its first commander - Hero of Russia, Major-General Timur Apakidze, reported
News
.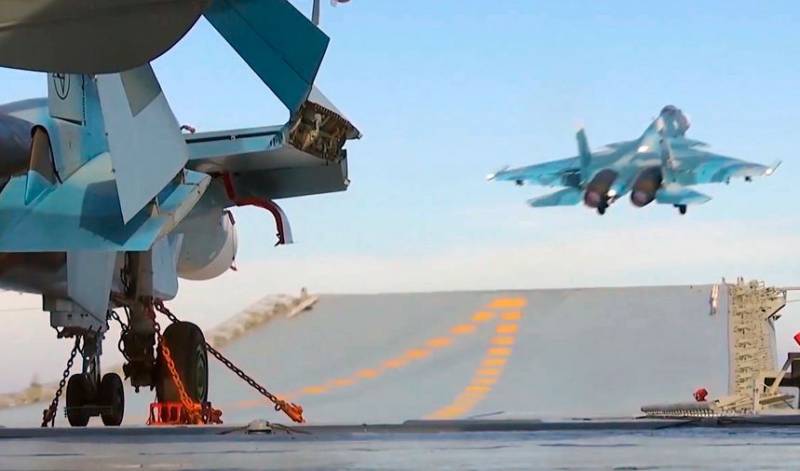 Many military historians call the famous pilot the creator of the Russian ship
aviation
. For carrier-based aviation, the name of Timur Apakidze is as significant as the name of Vasily Margelov for the Airborne Forces.
The choice of the 100-th regiment was not accidental: it was from this military unit began
история
Russian carrier-based aircraft. Apakidze became his first commander. In 1990-s, he did a lot to pilots began to perform tasks on board the aircraft-carrying cruiser "Admiral Kuznetsov."
The title Hero of Russia Apakidze received in 1995 year. By 2000, he had reached the post of deputy commander of naval aviation. In July, the 2001 th General tragically died during demonstrations at the Combat Training Center near Pskov. The tragedy occurred during the performance of complex piloting at extremely low altitudes - the fighter collided with the ground and collapsed.
Military historian Dmitry Boltenkov said that after Apakidze was transferred to 1992 in the North Fleet, he created a system for training deck pilots there. We had to start almost from scratch, because all the accumulated documentation in Crimea earlier was inherited by Ukraine after the collapse of the USSR.
The 100th regiment was formed in 1986 in the Crimea. After 1991, the regimental commander Timur Apakidze, along with the 16 pilots, refused to take the Ukrainian oath, and transferred to the Northern Fleet. The arriving pilots were enlisted in the 279-th ship regiment.
Those who remained in the Crimea were named the 100 th Maritime Fighter Wing of the Ukrainian Navy. For some time, the pilots were engaged in combat training, but due to the lack of aircraft carriers, the regiment was first transformed into "normal" and then completely disbanded.
At the end of 2015, the legendary unit was revived as part of the Russian Navy. He is armed with MiG-29KR / KUBR fighters.