Christian religious holidays do not give rest to Islamic jihadists in different countries of the world, and another tragedy occurred in Afghanistan by the date of the Nativity of Christ according to the Western chronology.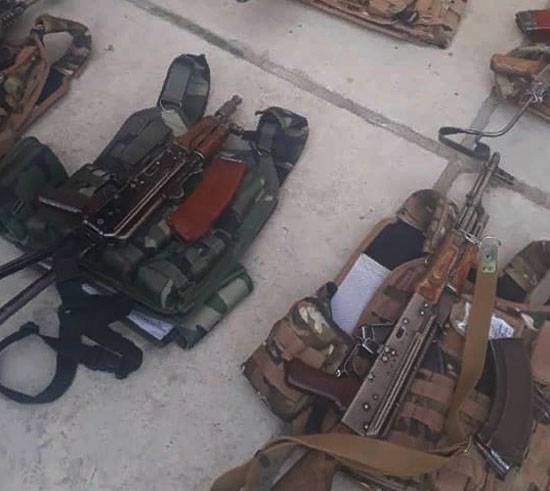 24 December, like
сообщает
Euronews, around 15: 00 local time, in the central part of Kabul, in the 16 district, next to the diplomatic embassies area, another Islamic militant attack took place.
The attack began with the explosion of the car (it is unclear whether there was a suicide bomber driving a car, or there was a remote undermining the parked car) at the checkpoint between government departments.
Following this, several gunmen with gunshot
weapons
and grenades (according to initial estimates - at least three) attacked the building of the National Directorate for the Disabled and seized it, taking hostage initially to 400 people.
Special services quickly cordoned off the building, and at this time, due to the small number of terrorists, about 20 hostages managed to escape from the Office building (with several people being shot by militants while trying to escape).
Neither the details of the talks with the jihadists, who, according to some sources, lasted 7 hours, nor the reasons for their breakdown, are reported.
As a result, at night from Monday to Tuesday, Afghan government forces launched an assault on the building. At the same time, witnesses do not report on the participation in the operation of Western special forces, but only their own special forces in Afghanistan.
Apparently, the Afghan security officials failed to work "quickly and cleanly" - the militants resisted for a long time and fiercely, and because of their actions, and also because of the inaccurate fire of government units, at least 43 was held hostage and before 20 was injured.
As a result, all the terrorists were still destroyed. On losses among government departments are not reported. Which of the radical jihadist groups behind this attack is currently being investigated.