Modernized party
tanks
T-72B3 entered service with one of the tank units that are part of the 49th combined arms army of the Southern Military District (South Military District), stationed in the Stavropol Territory, the press service of the district.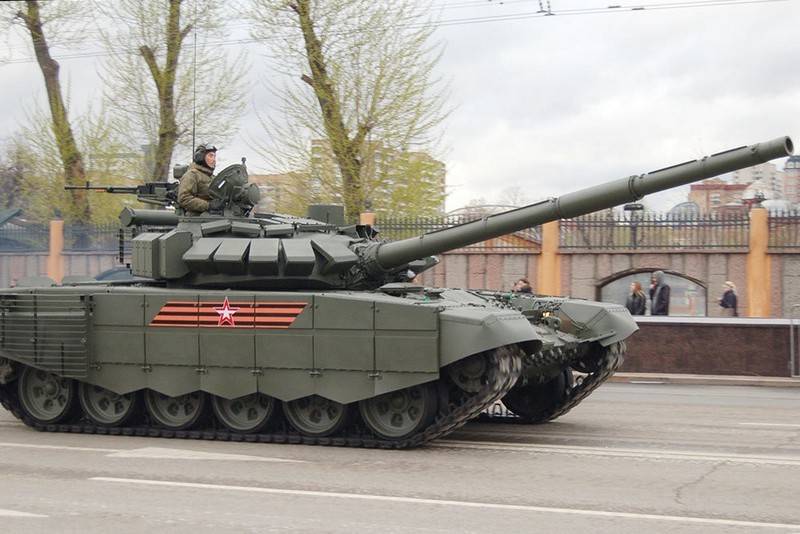 archive photo
According to published information, combat vehicles entered the unit directly from the manufacturer by rail. Total arrived about 10 tanks T-72B3. The upgraded military equipment has more powerful engines in the 1130 hp, an improved fire control system with a digital ballistic computer, a sight with a laser range finder and an anti-tank missile control system, and digital communications of the latest generation. In addition, to facilitate the movement of reversing tanks equipped with a rearview camera.
Armor T-72B3 reinforced side screens with dynamic protection modules "Relic", hinged lattice screens, as well as new dynamic protection systems in the "soft" case.
A deep modernization of T-72 tanks to the level of T-72B3 is carried out by Uralvagonzavod.