The crews of submarines of the project 971М will improve their training on a virtual electronic simulator, according to
News
.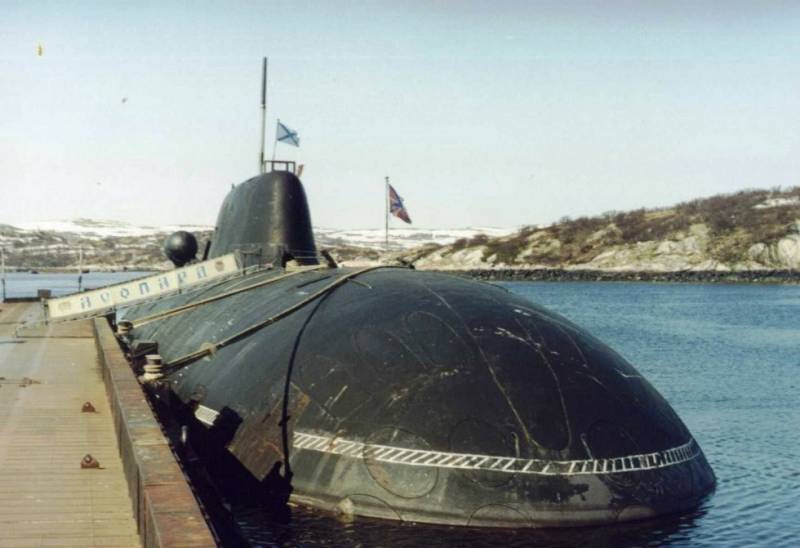 A simulator simulating the operation of all the systems of a submarine will be installed in the naval training center in Obninsk. The control and communication systems of all types of submarines have been recreated there, however, for the submarines of the 971 project, the training places are created practically from scratch. The project cost is about 100 million rubles.
The 971M is an upgraded version of the 971 "Pike" submarines, which were built from 1985 to 2001 year. The last decades they were considered the main class of multipurpose submarines. Their main task - the destruction of enemy ships. The boat is difficult to detect due to the low level of noise. This was achieved through the use of two-stage depreciation. That is, all the mechanisms of the boat are on the damped foundations, the units and blocks are separated from the submarine hull by special pneumatic shock absorbers with a rubber-cord shell.
Currently, the 4 ship is being modernized at Zvezdochka (Severodvinsk): Wolf, Leopard, Samara, and Bratsk.
It is reported that submarine weapons systems will be re-equipped for Caliber missiles, upgraded to launch from under water. They will also receive advanced hydroacoustic stations, radio-electronic complexes and an updated navigation system.
According to military expert Andrei Frolov, the electronic systems of the submarines will be replaced by the most modern ones, the crews will have the opportunity to launch the Gauges - all this is fundamentally new equipment that the crews will have to master at the training complexes.
As the Hero of Russia, Rear Admiral Vsevolod Khmyrov, noted, the experience of severe accidents and the death of submarines suggests that such situations arose because of the lack of management skills of complex equipment, which is almost all equipment installed on submarines.