A day before the meeting with Russian President Vladimir Putin, the head of the Republic of Belarus, Alexander Lukashenko, said that he would not call Russia a brotherly state. According to Lukashenko, relations between the two countries are not perceived as such in Moscow, not in Minsk.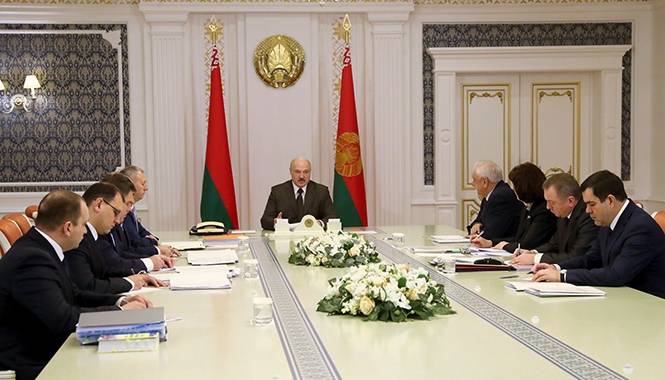 From the statement of Lukashenko, which is today published on
Online
Belarusian President:
I am no longer saying "brotherly state" because, as I am informed, this is not perceived in Russia. Supposedly new people came to whom this concept is unacceptable. Well, we will be partners.
According to the Belarusian leader, a sufficient number of signed documents and agreements that are not implemented have accumulated. It was about agreements that were signed by representatives of the Council of Ministers of the Union State and at the Supreme State Council.
Lukashenko:
As for oil prices, the situation changed three years ago. During these three years, we lost almost $ 4,5 billion due to the tax maneuver (in the oil industry of Russia). We understand that in the coming years, up to about 2024, we will incur another $ 10,5 billion in losses
Lukashenka reminded that the Russian authorities promised to compensate for the loss to Minsk, but the promises, according to the Belarusian leader, did not fulfill.
Recall that a few days ago, in the Belarusian media (Nasha Niva), referring to unnamed sources, a meeting was announced allegedly held at the President of the Republic of Belarus, where Lukashenka called for defending sovereignty. After some time, the official Minsk denied the information on holding such a meeting.
The previous negotiations with the Russian president on the part of his Belarusian counterpart were of a rather harsh tone. Lukashenko complained that prices for Russian gas in Belarus are significantly higher than, for example, in the neighboring Smolensk region. Vladimir Putin responded to this remark with a call for greater integration between our countries.