The criminal prosecution of the pilot of the Russian Aerospace Forces - Senior Lieutenant Sergei Nefyodov ended. Recall that a criminal case against a marine pilot
aviation
Of the Baltic
fleet
It was instituted last year in connection with the damage to the Su-27P aircraft during the approach. It was the senior lieutenant Nefyodov who was flying the plane at that moment.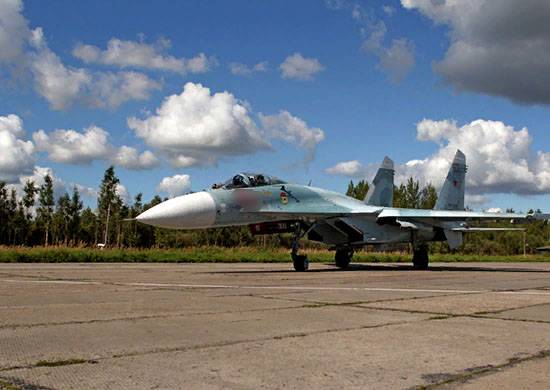 The cause of the damage to the fighter, as the investigation found out, was the erroneous switching by the pilot of the landing gear control system to the position in which the front post was removed - at a speed of about 250 km / h. As a result, the "Drying", on which the planned training flight was carried out, swept the nose of the runway. The pilot himself was not injured.
On termination of the criminal prosecution of the pilot, his mother Olga Nefedova told the media. According to her, which are given edition
"Moscow Komsomol"
The termination of the prosecution took place after the personal petition of the Minister of Defense of the Russian Federation, Sergei Shoigu. Officially, the defense ministry has not yet confirmed the request from its head.
Previously, many colleagues of Sergei Nefyodov asked the investigation to stop the prosecution of the serviceman, noting that the mistake was accidental and there was no malicious intent in it.