In Ukraine, the results of the elections of the united territorial communities (UTO or on the Move - OTG) are summed up. We are talking about local elections, including the election of heads of village administrations. These are the very elections that Poroshenko canceled in the 10 regions of the country by imposing martial law. At the same time, two parties competing with each other — Solidarity — Petro Poroshenko's Bloc and Yulia Tymoshenko's Batkivshchyna announced their victories in local elections in the 13 regions of Ukraine.
The press service of the Poroshenko's Solidarity stated that, in total, the 52 candidates from their party celebrated their victory, including the self-promoted 22, "supported by the party". "Batkivschiny" win only 5 candidates. Speech on the election of heads of local administrations.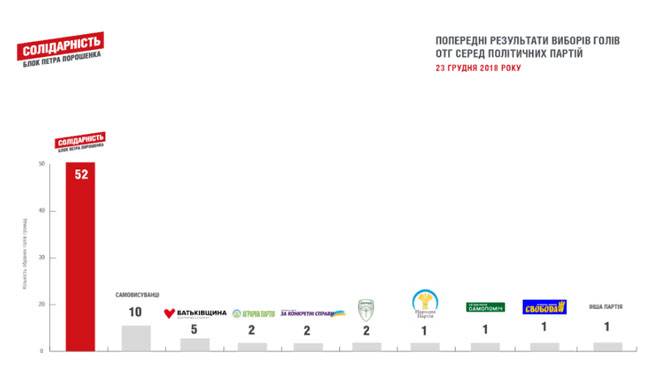 Meanwhile, Yulia Tymoshenko publishes the results of local elections, where he indicates that "Batkivshchyna" has the first place with a significant margin from "Solidarity" - 35,7% against 22,7% - in the elections of deputies of local councils.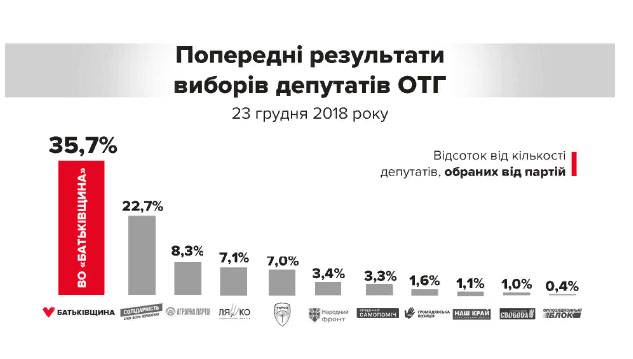 In third place is the Agrarian Party with 8,3% of votes. It is noteworthy that the "Opposition bloc", whose rating in Ukraine is about 8-9%, is gaining less than 0,5%. This is one of the outcomes of the martial law, after all, Poroshenko didn't actually speak out to the southern and eastern regions.
Yulia Tymoshenko called this election "Armageddon".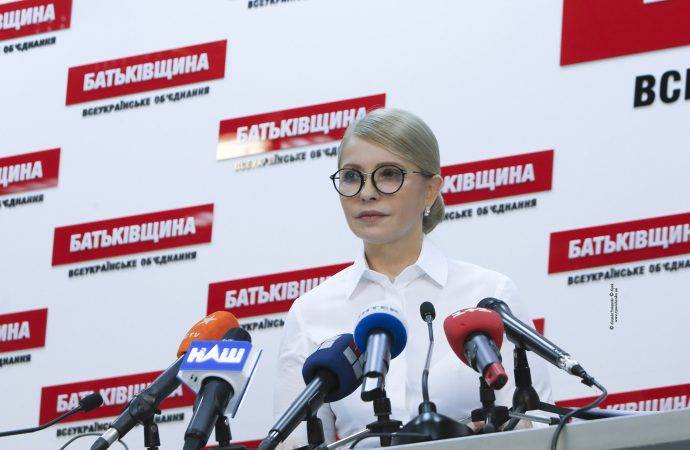 Tymoshenko:
This, in fact, was an electoral Armageddon, when frauds and bribes were impressive. Lomali people forced to withdraw from the elections. But the party "Batkivschina" from elections to elections only increases popular support.
Yulia Tymoshenko called these local elections a dress rehearsal before the presidential elections, letting her know that she was set to win.
In response, the staff propagandist of the team of Petro Poroshenko, Yuri Biryukov, called the Party "Batkivschina" "pro-Russian".