The United States has no reliable evidence of the use of chemical by the President of Syria, Bashar Assad.
weapons
against own people leads
Newsweek
statement by the retired head of the Pentagon, James Mattis.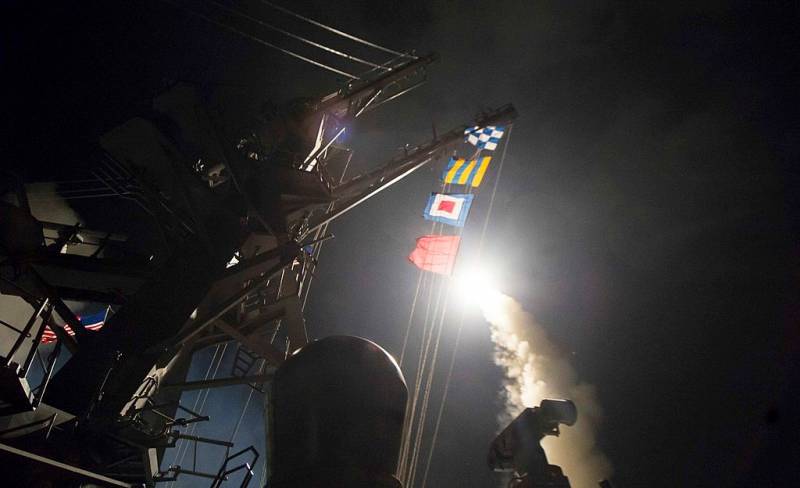 The publication emphasizes that the Minister's statement contradicts the hastily prepared by the White House declassified memorandum, which justifies a missile attack on Shairat airbase in Syria in April 2017.
Mattis acknowledged that the evidence and reports received from various volunteers and "help groups" do not directly indicate that chemical attacks were organized by Damascus and carried out by the Syrian army.
The article notes that in both cases (himataka in 2013, in Guta and in 2017, in Khan-Sheikhun), there were undoubtedly organophosphate poisonings, but there is no evidence of their use by the Syrian authorities. However, this did not prevent him from blaming Bashar al-Assad and his ally, Russia.
This discord between the White House and the Pentagon is of particular concern because it opens up new opportunities for serious experts and those who previously doubted the Washington version to actively criticize the White House.
From the very beginning, experts pointed out technical inconsistencies. For example, in the 2013 year, home-made rockets were used to deliver poisonous substances, which are used by militants and which are not in the arsenal of the Syrian army. In addition, the accusations of the White Helmets were used for the accusation of Asad, who immediately after the "strike" contacted the victims and did not experience any negative effects from the sarin (it was claimed that it was this OS that was used during the attack).
The alleged use of chemical weapons in 2017 does not hold water. The same actors from the "White Helmets" and a lot of inconsistencies. In addition, it is unlikely that Assad would have given the order to use sarin at a time when representatives of the UN investigation commission were in Syria. He would not begin to expose his patronage on the part of Russia to unjustified risk: after all, had he been on the lists of war criminals, Moscow could withdraw its assistance.
In general, Mattis "added fuel to the fire," bringing to a new level the discussion about the legality of launching a missile strike on Syria in April 2017 of the year, concludes the publication.