The US intervention in the internal affairs of Montenegro, due to the fact that, against the will of the majority of citizens, this Balkan republic was dragged into NATO by other forces, brings new fruits. Montenegrin President Milo Djukanovic, who is under the control of American henchmen, decided to try on the laurels of Petro Poroshenko, saying that the Montenegrin Orthodox Church intends to seek autocephaly. Thus, the Montenegrin authorities are pushing the country to the Ukrainian scenario of the split of Orthodoxy.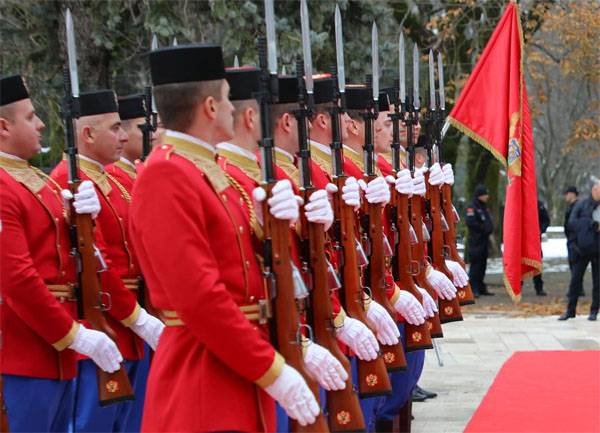 At the same time, Djukanovic used the term "restoration of autocephaly" and added that the state would deal with this issue. In fact, both in Ukraine and Montenegro, they make it clear that the intervention of the de jure power of secular states in confessional affairs is becoming a kind of norm.
According to Djukanovic, the Montenegrin Orthodox Church will seek tomos. And, apparently, we are talking about the simultaneous preparation for the transfer of Orthodox churches under Istanbul jurisdiction, as is the case with Ukraine.
Recall that Ukraine, instead of the declared independence of the church, eventually received its transition to Istanbul's jurisdiction, called the "ecumenical" one. If the same thing happens in Montenegro, it can be stated that
история
with the domination of Istanbul over the Balkans, partly begins to repeat again.
Montenegro became the 29 NATO member in June 2017. The official ceremony of accepting this country into the North Atlantic military bloc, which is indicative, was held in the building of the American State Department.