A big movie premiere is timed to coincide with the New Year holidays - the new Russian film "T-34", created based on the real events of the Great Patriotic War, writes the publication
Vesti.ru
.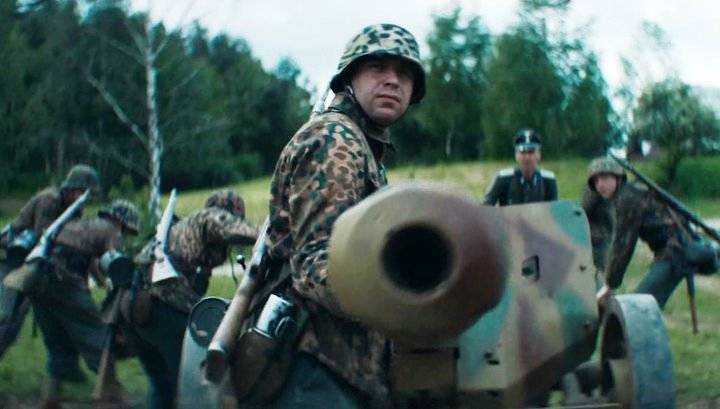 Director of the film Alexei Sidorov, known to viewers for such works as "Fight with the Shadow", "The Brigade", etc.
According to the director, the Soviet film "The Lark" became the initial impulse. "I was crying terribly when all of our people died, and I recently realized that this was some kind of compensation. That is, I, being already a director, decided to present a more joyful version, "he said.
The main character of the film implements his plan of escape from fascist captivity: he collects the crew and
tank
The T-34 challenges the German tank aces led by commander Jager.
On the eve of his picture saw the first viewers in Moscow. Sayings of some viewers leads resource
Megacritic
.
User Yakovlev: "If you want to evaluate the scenario, then in modern Russian it is better not to evaluate it, so as not to be upset." According to him, the "stupid" Germans, having put the Russian crew in a tank, provided for ammunition and fuel, "not expecting" that tankers could cause them trouble. And, of course, no protective measures are not provided. And in pursuit of the escaped tank instead of a pair of attack aircraft sent other tanks.
Not bothered to stamp such nonsense, such as this "pseudo-realistic fantasy based on national pride?", Asks the viewer.
Timur: "As usual, they licked and made a fairy tale. Watch "Lark" - this is a movie! ".
Stepan: "The film" T-34 "is based on real events - escape from the concentration camp of our prisoners of war. But this is only a remake of the Soviet black and white film. "
Another user, Natka, noted that the studio "Amedia" is known to the public as the creator of the only product - the cartoon "Our Masha and the Magic nut", which "did not kick only the lazy." And now the studios have given out $ 9 million. "And you know what, so that they should re-shoot the good film" The Lark "from 1964 of the year," writes Natka. In her opinion, modern directors are not able to create anything of their own - just to write off from the original, like the losers in the control.