Ukrainian President Poroshenko continues to violate the Constitution of Ukraine, directly interfering in the actions of the church. Today he signed the law on renaming the canonical Ukrainian Orthodox Church. This is the press service of the President of Ukraine.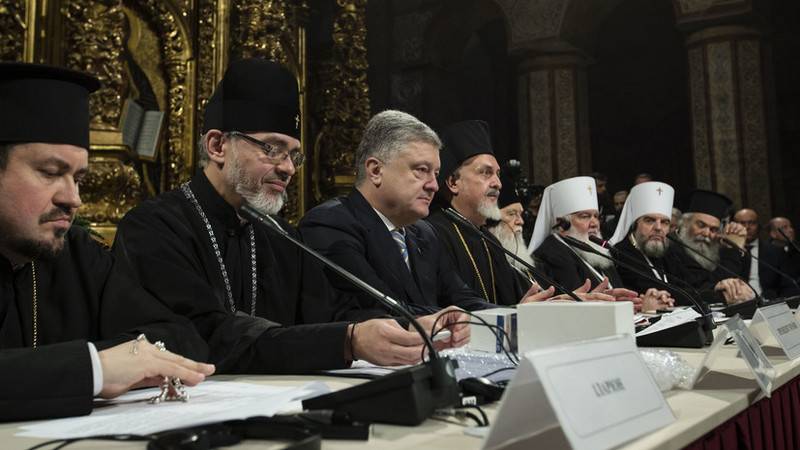 According to the new law, the canonical Ukrainian Orthodox Church of the Moscow Patriarchate, whose control center is located in the "aggressor country", is obliged to indicate in its name that it belongs to this country. Thus, the name of the canonical UOC should indicate that it belongs to the Russian Orthodox Church (ROC).
According to Poroshenko, the renaming of the UOC will give citizens "full information" to which state this church belongs, so that it would be "easier for them to make their choice." However, he argues that Ukraine adheres to the principle of freedom of religion and equality of all faiths.
Previously, this law was adopted by the Verkhovna Rada of Ukraine, although the deputies themselves recognized that it contradicted the basic law of the state.
According to the Constitution of Ukraine, the church is separated from the state, and the state should not interfere in the affairs of the church. The main law determines the equality of all religions before the law, therefore it is impossible to establish the advantages or limitations of one religion, dogma or religious organization relative to others.