On the pages of the British edition
Daily Express
An article appeared entitled "The Third World War: Russia is sending a rocket ship to the Sea of ​​Azov in readiness for dismantling." The author of the material reports on the movement of the Russian frigate into the water area of ​​the Sea of ​​Azov due to the "virtually third world war", starting with the confrontation between Russia and Ukraine.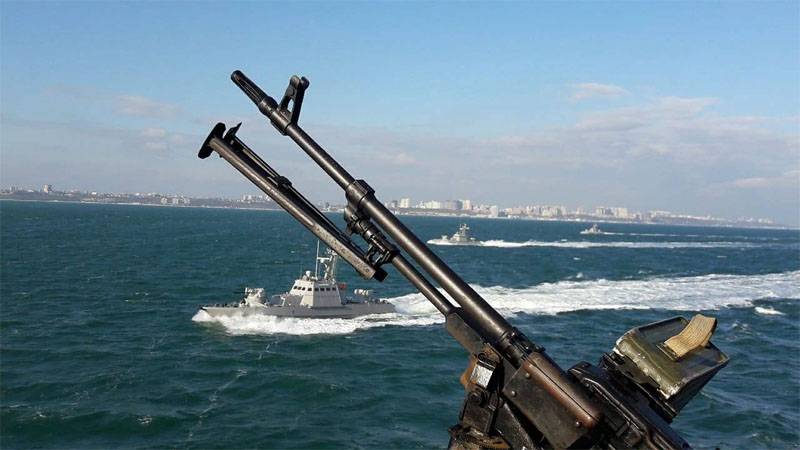 However, the material does not say a word about the fact that the ship of the Russian Navy is in its territorial waters. But it was noted that "it is Russia that is unleashing World War III."
The tabloid article also mentions the incident with the ships of Ukraine in the Kerch Strait, but does not indicate that the reason for its occurrence was the armed violation by the Ukrainian military of the Russian border.
In the publication, they did not forget to mention the "annexation of the Crimea" and the incitement by the Russian authorities of the conflict in the east of Ukraine. At the same time, the author of the article does not exclude the possibility of an escalation of this clash between the Kremlin and Kiev and its further development into an open military confrontation between the countries.
In addition, the material cites the words of Maria Zakharova, the official representative of the Russian Foreign Ministry, who stressed the need for the presence in the specified region of the Russian Armed Forces to ensure the security of its borders, including the Crimean Bridge.
Today it became known that the United States decided to allocate Ukraine 10 million dollars "in connection with the dangerous escalation of the situation in the Kerch Strait." This information was provided by the deputy head of the US State Department press service, Robert Palladino. The funds, as stated by Pallidino, will go to the "development of the naval potential of Ukraine."