The Black Sea Fleet immediately replenished with two ships. Part
fleet
the lead patrol ship of project 22160 Vasily Bykov and the rescue tugboat Captain Guryev were accepted. The solemn ceremony of raising the Andreevsky flag was held at the naval base in Novorossiysk, the press service of the fleet reports.
According to the report, after the ceremony of entering the ships into the Russian Navy, the crews began working on the course and special tasks course, after which they will begin to carry out planned combat training activities.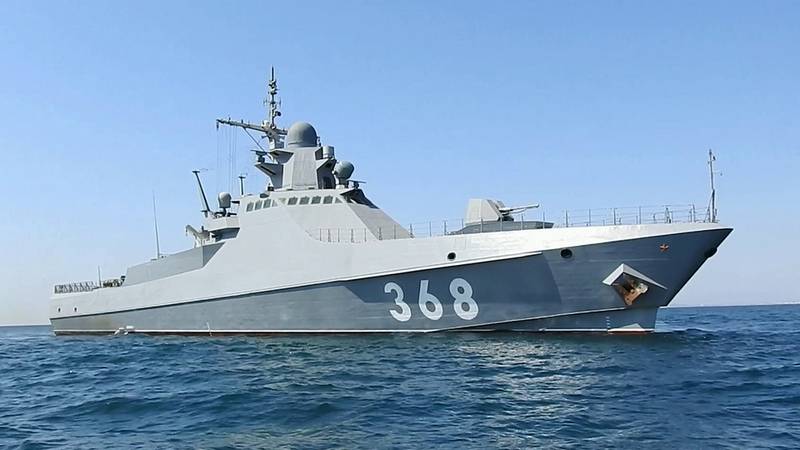 The lead patrol ship of the 22160 project "Vasily Bykov" was built at the AO "Zelenodolsk Plant named after AM Gorky" and launched on August 28 2017 of the year. Displacement - 1,5 thousand tons, speed up to 27 knots, cruising range - 6 thousand nautical miles. Armament: Artillery AU-220М caliber 57 mm and machine guns, as well as the Igla anti-aircraft missile system. Provided for the basing of the Ka-27PS helicopter and the placement of the module with a universal PU under the Caliber missiles.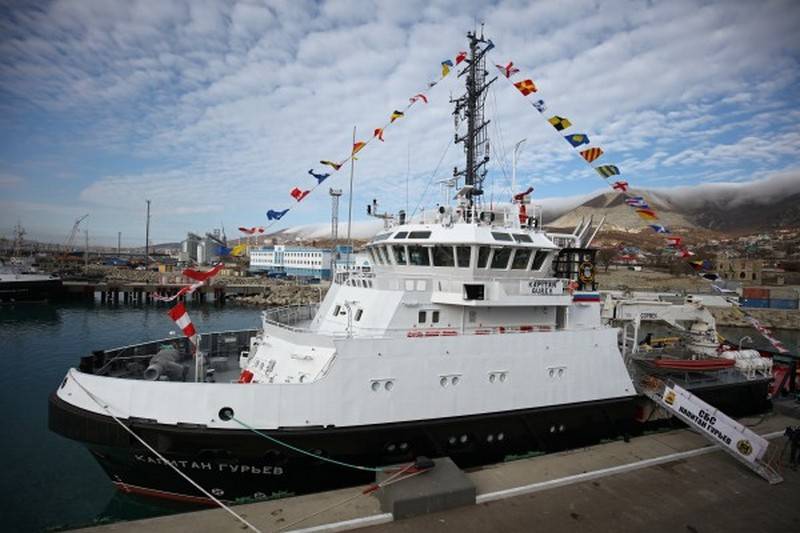 The rescue tugboat of the 22870 "Captain Guriev" project was built in the Astrakhan branch of the Zvezdochka Ship Repair Center. Designed to assist emergency ships (ships) and rescue personnel, towing ships, extinguishing fires on emergency ships and coastal facilities. It has the capacity to keep emergency ships afloat and perform complex diving work at depths up to 60 meters. Displacement 1,2 thousands of tons. Length - 57 meters, width 14 meters, board height 5,4 meters, draft 3,2 meters. The speed of 14 knots. Autonomy 20 days. Crew 26 man. During rescue operations, an 60 person can take on board.