In the US media, it is said that, against the background of the decision taken on the withdrawal of troops from Syria, the White House is going to take the path of reducing its military presence in Afghanistan. It is noteworthy that literally on the eve - during a press conference - the Russian president drew attention to the fact that Washington often announces the withdrawal of its troops from the same Afghanistan, but the troops continue to remain there.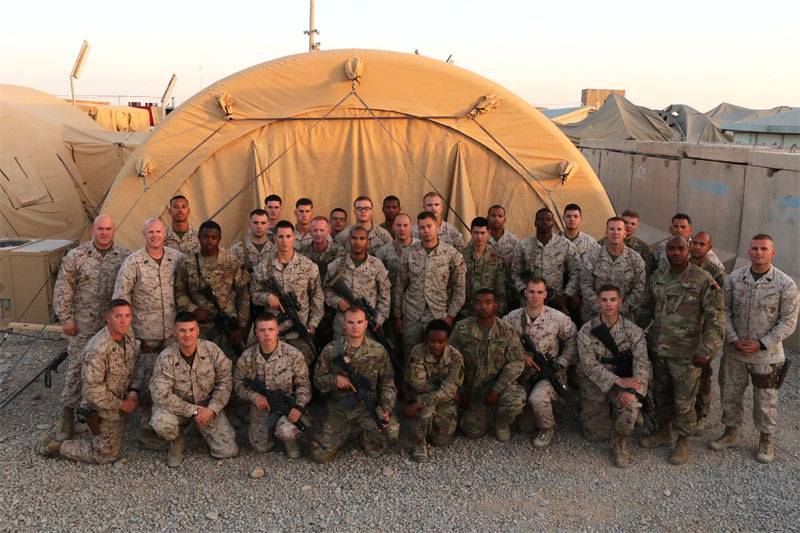 About readiness to begin a significant reduction in the military contingent in Afghanistan, citing sources, writes WSJ (Wall Street Journal).
It is noted that the start of the withdrawal of the main part of the US contingent is planned for January 2019.
What is the US military presence in Afghanistan at this hour? According to various estimates, the number of US troops in this country ranges from 13 to 15 thousand people. It is worth noting that after Donald Trump's arrival at the White House, the number of American soldiers in Afghanistan grew by more than a third. In the last months of Barack Obama's presidency, this number was about 10 thousands of soldiers and officers. At the same time, in Washington, it was more and more difficult to pick up words about the main goal pursued by the United States in Afghanistan, having a significant military contingent there.
Recall that the entry of American troops into Afghanistan was carried out after the events of September 11 2001 in the States. The official reason is the fight against international terrorism. However, over the years of the US presence in Afghanistan with terrorism, not only was it not finished there, but quite the opposite - the number of various types of groups only increased. So, in the north of Afghanistan militants of ISIL were entrenched (* it is forbidden in the Russian Federation). If the Americans themselves control something, the territory around their military bases, as well as Afghan heroin streams.