American edition of The Washington
Free beacon
reports the availability of information about the Chinese testing of an underwater-based intercontinental ballistic missile. We are talking about the tests of the ICL JL-3 (Juilan-3), which (tests) were the first flight for the missiles of the new modification in the PLA. The American mass media declares that such data are confirmed by the missile attack warning system.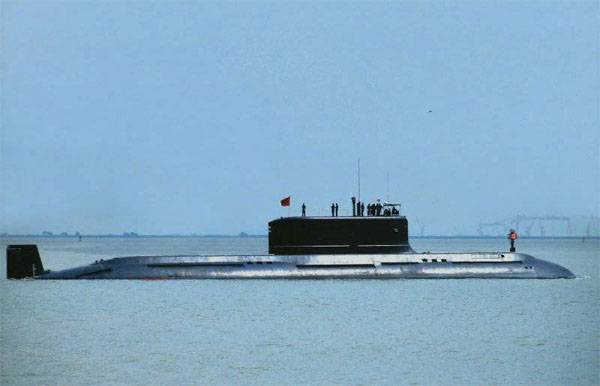 This system determined some parameters of the ICBM flight tests for submarines. In particular, it was stated that the tests were conducted in the Bohai Bay (Bohaiwan) of the Yellow Sea in the last decade of November. The maximum depth in this bay is 39,8 m. The launch was carried out from a submarine (EPTL) "Type 032", which was also used in the tests of underwater ICBMs of the previous modification - JL-2.
In fact, this is a naval modification of the DF-31 (41) intercontinental rocket DF-XNUMX - ground-based.
In the United States, it is especially noted that the range of the third Juilan is such that it is enough to hit any target in the United States of America even if Chinese submarines launch from the internal Chinese waters - "in the event of an attack".
It has been suggested that the range of the Chinese ICBM (SLBM) is about 14 thousand km. At the same time, the head of the JL-3 has 10 independent blocks with individual guidance, which practically reduces to zero the effectiveness of any existing missile defense system.