Russia strongly rejects the unreasonable accusations of the United States in violation of the INF Treaty, said in an interview
Merchant
Deputy Foreign Minister Sergei Ryabkov.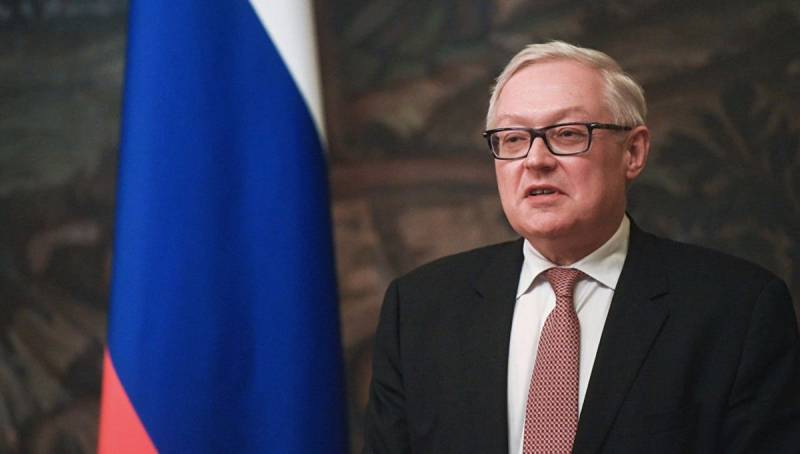 Over the years, 5 has been discussing this problem, Washington never presented any concrete evidence, the diplomat said.
According to him, the legal justification chosen by the US administration for the suspension of the contract, namely the reference to Russia's violation of the provisions of the agreement, is absolutely untenable.
Ryabkov recalled that Moscow did not receive a response to the proposal to discuss differences at the level of military specialists of the two countries. Such a request to the head of the Pentagon was sent by Defense Minister Sergei Shoigu.
The deputy head of the agency added that Russia did not produce and did not test missiles prohibited by the treaty. This also applies to 9М729, the range of which, according to Washington, is beyond the scope of the agreement.
On bilateral channels, we were confirmed at a high political level that this decision (on the US withdrawal from the INF mode) is final and not an invitation to dialogue,
he said.
And the point here is not so much in the problems with Russia, as in the desire of Americans to free themselves as a whole from the strings that limit their actions. According to the administration, such restrictions pose a threat to the interests of the United States, since other non-committed countries are successfully developing their ground arsenals of medium and shorter-range missiles.
The White House specifically pointed to China, the DPRK and Iran, the deputy minister explained.
In the future, the United States will move purposefully towards the denunciation of the INF Treaty, and the current suspension is nothing more than a political game with public opinion and with its NATO allies.
It seems that these allies and Washington persuaded to take a two-month pause ... This time, the Americans are likely to spend ... on trying to redirect at least a critical response to Russia at least part of the global community. I would like to be mistaken, but the facts speak in favor of this version,
said Ryabkov.
Recall that the United States recently put forward an ultimatum to Russia, suggesting that within two months it should reconsider its position on the INF Treaty and return to fulfilling its obligations under this agreement.