Next May 120-mm self-propelled artillery guns (SAO) 2С42 "Lotos" will be held on Red Square for the first time in May, according to
News
.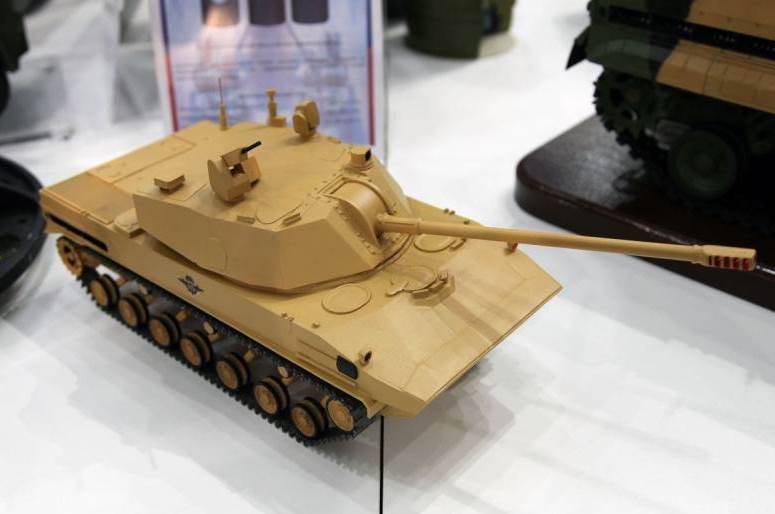 The newest artillery system can fire from closed positions, like an ordinary howitzer, and destroy targets with mounted fire, like a mortar.
According to the newspaper, "Lotosy" will be held on Red Square as part of the airborne vehicles. It is assumed that the new self-propelled gun in the amphibious troops and marines will replace the entire outdated line of installations, such as "Nona-S", "Nona-SM", "Sviristelka."
The tool is developed in "TsNIItochmash." The company confirmed that a prototype of the CAO is currently being assembled and debugged. When developing the car, a complex of extraordinary engineering solutions was implemented, which made it possible to improve its combat and driving performance, as well as to increase survivability.
The SAO uses the 2X25 "Sprut-SD" undercarriage, its speed is up to 70 km / h, and the power reserve is 500 km. The machine is able to independently swim at speeds up to 10 km / h. The caliber of the gun is 120 mm, the firing range is up to 13 km. Crew - 4 person.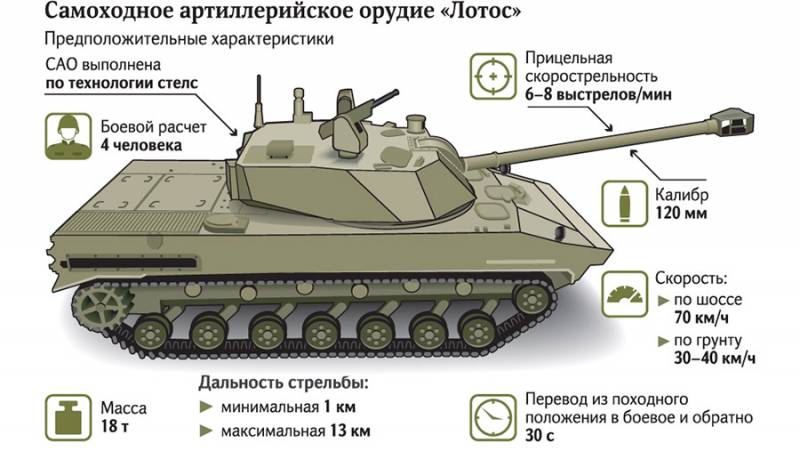 The hull is made of steel and special aluminum alloys, ensuring the protection of the crew from small
weapons
. The machine is equipped with an automated fighting compartment and a digital fire control system. The system automatically calculates the installations required for firing, as well as the amount of ammunition that is required to destroy the target.
The CAO meets the basic requirement of the Airborne Forces, imposed on all artillery systems, this is air mobility. The installation can be transferred by air and delivered to the specified area by landing method.