It became quite obvious that the Pristina initiative to create a Kosovo army is in fact an initiative of the main ideologues of Kosovo (Albanian) separatism, which are located across the ocean. During an emergency meeting of the UN Security Council on the Kosovo issue, the political coordinator of the US permanent mission in the organization (his name was Rodney Hunter) expressed support for the idea of ​​creating full-fledged Kosovo armed forces.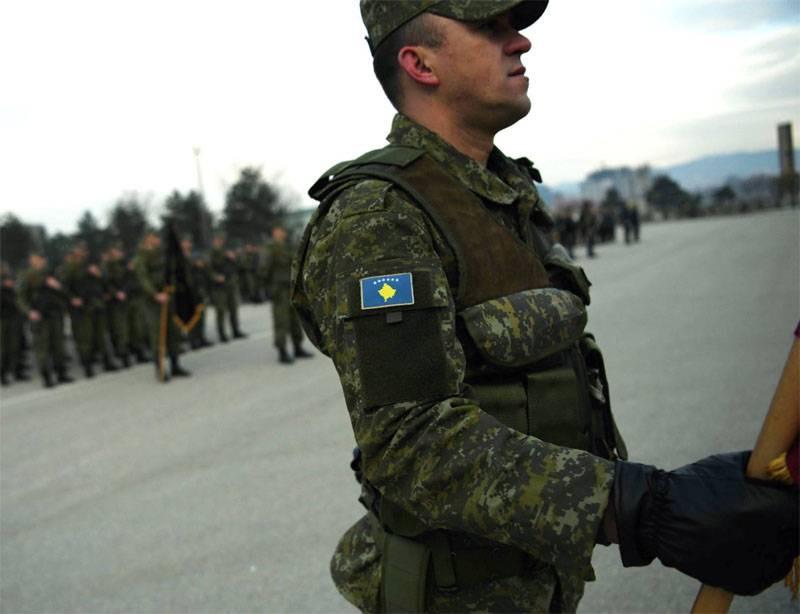 According to him, "an independent Kosovo has the right to have its own full-fledged army."
Rodney Hunter quotes
TASS
:
The United States reaffirms its support for a gradual, transparent transition to professional, multinational, NATO-related forces that serve and represent all of Kosovo's communities.
Recall that on the eve of the "president" of Kosovo, Hashim Thaci said that he would "allocate" the 5-percent quota for ethnic Serbs as part of the Kosovo army.
The initiative to create an army of Kosovo contradicts the UN resolution 1244 of 10 June 1999, but the representative of the United States said that he did not see any contradiction.
Experts note that if Kosovo builds its army by violating the UN Security Council resolution, this could lead to a new armed conflict in the Balkans.
It also adds that Russia will not disregard this step of the United States. What could be the Russian answer? According to one of the expert versions, against the background of all the evolving events with Washington's provocative actions, Russia can go for recognition of the independence of the people's republics of Donbass with simultaneous support in the formation of full-fledged state structures in these republics (including army ones). But for now this is only an expert opinion, which for a number of reasons may have nothing to do with what the authorities of Russia mean by answer. If any answer at all will be.
Recall that earlier in Moscow they made it clear that Russia cannot be "greater Serbia than Serbia itself."
On the eve of President Vladimir Putin held a meeting with the permanent members of the Security Council of the Russian Federation on the situation in the Balkans and Ukraine.